It's a month until New Year's Eve. Exciting! But don't let the stress of planning the most important party of the year get on top of you.
Make these tartlets this weekend and they'll keep until the big night. You just need to add the filling before your guests arrive.
Now that's being prepared!
Step-by-step filo tartlets
Makes 20-25
Ingredients
4 sheets of filo pastry
2 tbsp melted butter
24-hole mini muffin tin
Cook's Note
To prevent the filo pastry from drying out or cracking during use, keep it covered with a slightly damp cloth.
You may find it easier to have a little bowl of flour at hand while assembling, to dip your fingers in, so your fingers do not stick to the pastry.
Recipe taken from
Canapés
, by Victoria Blashford-Snell and Eric Treuille, published by DK, £14.99,
dk.com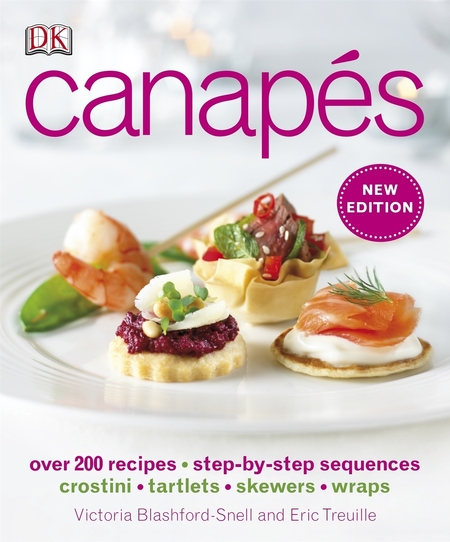 CLASSIC FISH GOUJONS
MARY BERRY'S STICKY TOFFEE PUDDING
PIPPA MIDDLETON'S VENISON & BEETROOT STEW