Not only our favourite gaff for a hunk of steak and a gin cocktail, The Hawksmoor in London also produced one of our most loved cookbooks.
We've sampled many of the top recipes from it including their mac'n'cheese, mackerel paté, and obviously steak, but what can a meat joint know about making brownies? Pah. Well, quite a lot actually…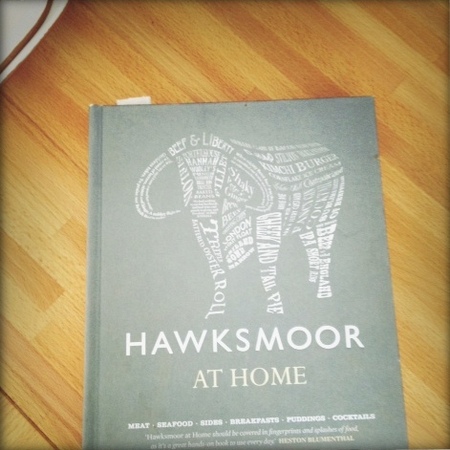 In our never-ending hunt for the perfect chocolate brownie (it's a tough job) we whipped up a batch from their recipe to put it to the test.
Verdict? Easy to make, rich but not overpowering, soft, gooey chocolateyness – these little beauties brought on the suitable amount of Mmmmmm noises from our unsuspecting testers. We give it a big thumbs up.
Try it for yourself...
INGREDIENTS
190g hazelnuts (skinned)
190g unsalted butter
470g light muscovado sugar
145ml maple syrup
490g 70% dark chocolate
8 eggs, beaten
190g plain flour
25g cocoa powder
1 1/3 tsp sea salt
METHOD
Preheat the oven to 170ºC/325ºF/Gas 3.

Roast the hazelnuts for 10 minutes until golden brown.

Melt the butter, sugar and syrup in a saucepan. Remove from the heat and add the chocolate (chopped) and stir until melted.

Add the eggs, then fold in the flour, cocoa, and salt (finely crushed if coarse). Finally add the hazelnuts, stir a few more times and pour the mixture into the lined tin.

Bake on the middle shelf of the oven for 30-35 minutes. You can test by sticking a sharp knife in the center, if the inside is too liquid let it cook a little longer – you want the mix to stick to the knife a little when you pull it out.

It's easy to overcook so keep checking every minute or so.

Leave to cool in the tin before cutting into pieces with a sharp knife.
Hawksmoor at Home
, £16.00, (Hardback),
amazon.co.uk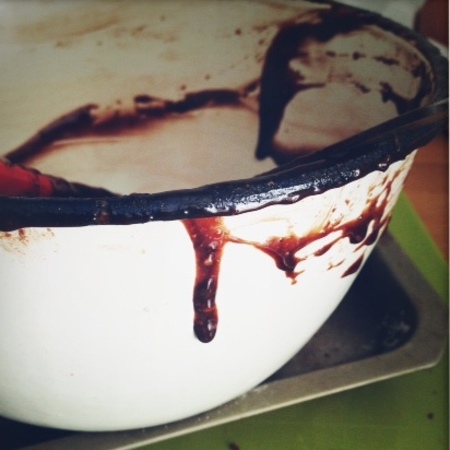 CLICK HERE FOR MORE CHOCOLATE RECIPES
MEATY BREAKFASTS CARE OF THE HAWKSMOOR
DOUBLE CHOCOLATE RASPBERRY TART RECIPE