Gizzi Erskine
is no stranger to rock - she was a body piercer before becoming the TV chef and food writer that we recognise today - so who better to 'remix' the
W Hotel - Leicester Square
's afternoon tea and give it a rock and roll makeover?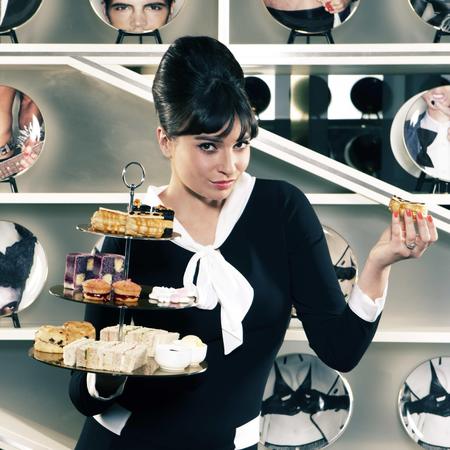 Each of the treats on offer is named after a classic rock song. The sandwiches (smoked salmon & cream cheese, cucumber & Greek yoghurt, egg mayo & watercress, and roast chicken & lemon butter) take the name of Pink Floyd's 'Dark Side of the Moon', while the scones - served warm with clotted cream and jam - are aptly dubbed 'Rule Britannia'.
Without a doubt our favourite sweet was the salted caramel and popcorn éclair, but the chocolate and mascarpone 'Cherrybomb' (a hat-tip to The Runaways' classic song) was a very close second. We also enjoyed the bite sized cherry cola tart which caught us off-guard with popping candy.
Guests have the option of any of nine teas or you can enjoy a classic Hendrick's martini for an £11 supplement.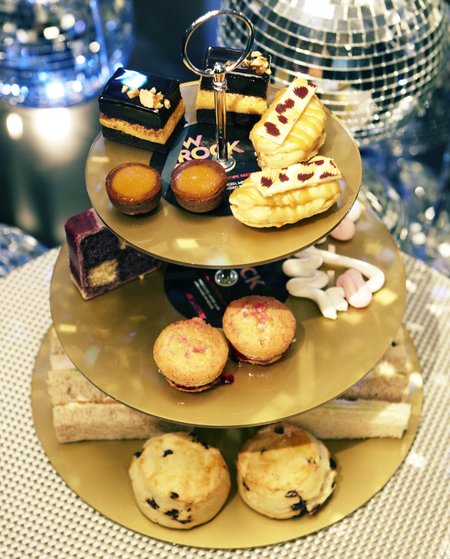 The W Hotel lobby dazzles with mirror balls but the lounge is much calmer and a great place to lose an afternoon, decked out with comfortable booths and tartan cushions.
The Gizzi Erskine W Rock Tea Remix is available at the W Lounge for a limited three-month period. The menu costs £25 per person and you can book at
www.wlondon.co.uk
or by calling 0207 758 1060.
If you're left feeling a bit guilty about how much cake you've eaten you can grab a copy of Gizzi's new book 'Skinny Weeks and Weekend Feasts' from the W shop on your way out. Bonus.
Are you tempted?
BAR REVIEW: HOUSE OF WOLF APOTHECARY
BAR REVIEW: MOJITOS AT JEWEL PICCADILLY
ARE BEER COCKTAILS REALLY THE LATEST BAR TREND?