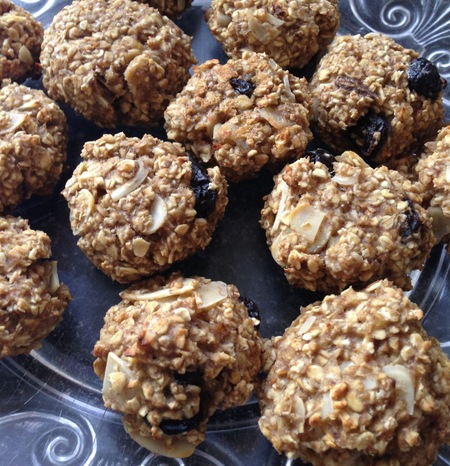 Breakfast has never been easier! Try these 3 deliciously quick and healthy recipes to boost your energy levels and keep you feeling full until lunch ...
All Natural Oat Bars
Prepare these on the weekend and grab them on the go
Ingredients
2 ripe bananas
1.5 cup of organic porridge oats
1/2 cup of raisins
1 handful of crumbled almonds
Method
Pre-heat oven at 200 degrees celsius. Smash two ripe bananas in a mixing bowl. Add 1.5 of oats, 1/2 raisins and 1 handful of crumbled almonds. Mix well and let the mixture soak for 5-10 minutes. Form the dough into 'cookie shapes' and set on baking sheet. Bake for 12-15 minutes and allow to cool. This will make about 15 oat bars. Let the oat bars cool in the fridge and store them in a container. Consume within 5 days.
Top Tip:
Add any nuts or dried fruit you fancy- if you're feeling naughty throw in some dark chocolate chips for a treat.
Jamie Oliver's Pukkolla
A versatile brekkie for those who can't decide what they fancy...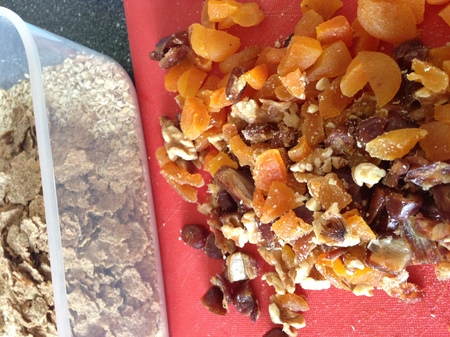 Ingredients
8 handfuls of organic porridge oats
2 large handfuls of ground bran
1 large handful of chopped apricots
1 handful dried dates
1 handful dried walnut
Method
Mix all the ingredients in a large mixing bowl. Voilà- you've just made yourself a homemade nutritious muesli. Store in a container and keep it for several months (if it lasts that long!). Enjoy with almond milk, yoghurt and fresh fruit or as Jamie prefers it, soaked overnight in milk. Yum.
Mexican Scrambled Eggs
Perfect for those with more time to spare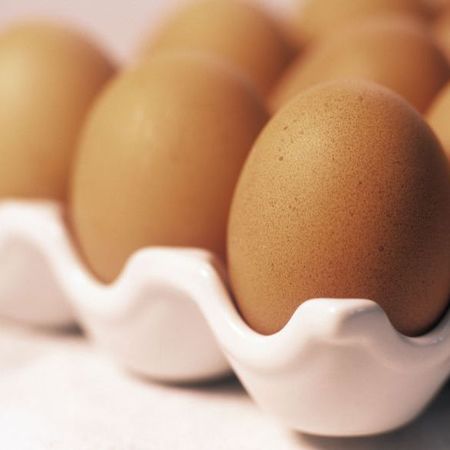 Ingredients
1 small diced tomato
1/4 diced onion
1/2 diced Chilli pepper
2 eggs
Small dash of butter
Dash of sea salt and ground black pepper
Method
Add a small dash of butter to a frying pan on med-high heat. Crack two eggs in a bowl and whisk. Add a dash of sea salt and pepper to taste. Add 1/4 diced onion, 1/2 diced chili pepper and 1 small diced tomato to the pan. Cook for 3 minutes. Pour the egg mixture into the pan and scramble until cooked (about 3 minutes on med-high heat).
Top Tip:
This recipe if for one person so double up if necessary. Add more chilli if you like it spicy!
Will you be trying any of these healthy breakfast recipes?
HEALTHY FOOD ALTERNATIVES TO HELP YOU GET A BIKINI BODY FOR SUMMER
BREAKFAST BOOST: FOREST FRUIT SMOOTHIE
TOP HEALTH AND WELLBEING TIPS TO GET YOU REFRESHED FOR SPRING