Crack some eggs into the centre of a piping hot baking dish full of soft onions, garlic and parsley for a truly scrumptious breakfast, brunch or starter...
Flamenco eggsServes:
4
INGREDIENTS
4 tbsp Spanish olive oil
1 onion, thinly sliced

2 garlic cloves, finely chopped
2 small red peppers, deseeded and chopped
4 tomatoes, peeled, deseeded and chopped
1 tbsp chopped fresh parsley
200 g/7 oz canned sweetcorn kernels, drained
4 eggs

salt and cayenne pepper
METHOD
Preheat the oven to 180°C/350°F/ Gas Mark 4. Heat the oil in a large, heavy-based frying pan.

Add
the onion and garlic and cook over a low heat, stirring occasionally, for 5 minutes, or until soft.

Add the red peppers and cook, stirring occasionally, for a further 10 minutes.

Stir in the tomatoes and parsley, season to taste with salt and cayenne pepper and cook for a further 5 minutes.

Stir in the sweetcorn and remove the pan from the heat.

Divide the mixture between four individual baking dishes. Use the back of a spoon 
to make a hollow in the centre of each portion using the back of a spoon.

Break an egg into each hollow. Bake in the preheated oven for 15–25 minutes, or until the eggs have set.

Serve the eggs hot and eat straight from the baking dishes.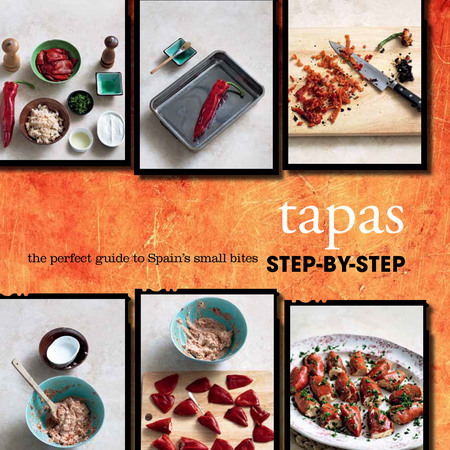 Recipe from
Tapas Step-By-Step
part of Parragon Books' range of
Love Food cookbooks
.
Will you be giving this a try?
MARY BERRY'S VANILLA CUPCAKES RECIPE
SLOW COOKED SLIDERS WITH HOMEMADE COLESLAW
SALMON SKEWERS WITH A LEMON DIP