These cute little cakes are ideal for buffet tables, barbecues and birthday parties. The soft vanilla sponge is topped with a light and creamy vanilla frosting that provides the perfect canvas for decorations (our favourites are sprinkles, crystallized rose petals and chocolate chunks)...
Vanilla Frosted CupcakesServes:
12
INGREDIENTS
115 g/4 oz unsalted butter, softened
115 g/4 oz self-raising flour
1 tbsp milk
115 g/4 oz golden caster sugar
2 eggs, lightly beaten
crystallized rose petals, to decorate
For the frosting:
175 g/6 oz unsalted butter, softened
2 tsp vanilla extract
2 tbsp milk

300 g/101⁄2 oz icing sugar, sifted
METHOD
Preheat the oven to 180oC/350oF/ Gas Mark 4. Line a 12-hole muffin tin with paper cases.

Place the butter and sugar in a bowl and beat together until light and fluffy. Gradually beat in the eggs. Sift in the flour and fold in gently using a metal spoon. Fold in the milk.

Spoon the mixture into the paper cases. Bake in the preheated oven for 15–20 minutes until golden brown and firm to the touch. Transfer to a cooling rack and leave to cool.

To make the frosting, put the butter, vanilla extract and milk in a large bowl. Using an electric hand whisk beat the mixture until smooth. Gradually beat in the icing sugar and continue beating for 2–3 minutes until the frosting is very light and creamy.

Spoon the frosting into a large piping bag fitted with a large star nozzle and pipe swirls of the frosting onto the top of each cupcake. Decorate each cupcake with crystallized rose petals.
PREP TIME
15 mins
COOK TIME
20 mins
Recipe from
The Ladies Book of Baking
part of Parragon Books' range of
Love Food
cookbooks.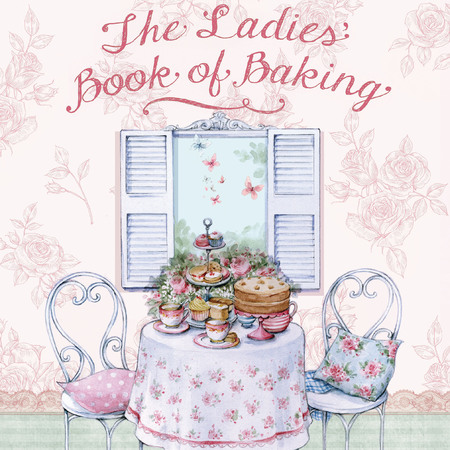 Will you be giving this recipe a try?
SALMON AND MINT FISH CAKES WITH A DILL DIP
WHAT TO EAT NOW: JULY
BBQ IDEAS: CHILLI CHICKEN WINGS