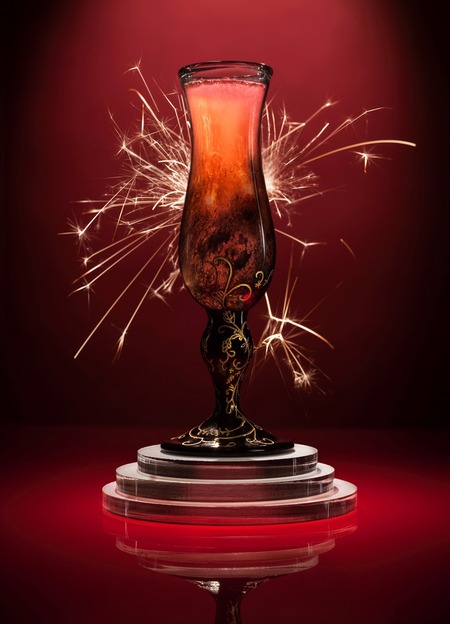 She's the Queen of the music industry, but there's one thing Beyoncé has never had and that's a personalised cocktail inspired by her alter ego Sasha Fierce. We know, we know, her life is now complete.
This 'Fire & Ice' cocktail has been created by expert mixologist and Creative Director at 'All About the Cocktail', Charlie McCarthy. It's designed to be elegant and sexy but with hidden depths, exactly like Bey herself.
'Fire & Ice' inspired by Beyoncé
This cocktail combines Veuve Cliquot champagne with coriander seeds, Belvedere or Grey Goose vodka, lychee juice and a touch of chilli heat to produce a stunningly drinkable, yet complex cocktail.
Muddle the following ingredients together and then top with ice and shake hard and fast. Double strain into a flute glass and top with Veuve Cliquot. Delish...
• 10 coriander seeds
• 1 tsp caster sugar
• Small slice of Scotch Bonnet (size of a penny)
• 20ml Vodka
• 40ml lychee juice
• 10ml Chambord
The full range of 'Headliner Cocktails' has been commissioned by travel retailer
World Duty Free
in collaboration with Charlie McCarthy and glassware artist Melissa Bailey, to celebrate its Summer Drinks Festival. Find the recipes
here
.
Will you be giving this a try?
JAY Z 99 TRUFFLES COCKTAIL
JUSTIN TIMBERLAKE 'SUIT AND TIE' INSPIRED COCKTAIL
TRUE BLOOD COCKTAIL: THE STAKE HOUSE SPECIAL