Usually on a Sunday you'd be shining your shoes, packing your work bag and getting in a monumental grump that the weekend is nearly over and it's back to the office with you tomorrow.
But not today.
So do the Bank Holiday proud and whip up some of these delicious cocktails from London bar
Aqua Spirit
, and make the most of some guilt free Sunday night drinking...
Kicu
(above)
The Kicu cocktail is a refreshing combination of cucumber and fresh fruit. A light hint of peppermint from the infused vodka makes it the perfect cooling drink for a hot summer's day.
Ingredients:
40 ml Ketel One infused with peppermint tea
Fresh cucumber, fresh kiwi and coriander
Pineapple juice
Pinch of Japanese pepper
Method:
Build in a high ball glass and top with pineapple juice, garnish with kiwi and mint spring.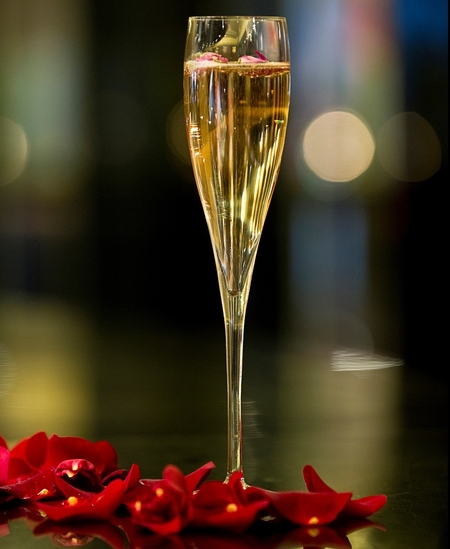 Rose & LiIngredients:
15 ml Rose liqueur
15 ml Lichi Li Liqueur
120 ml Louis Roederer
Method:
Build in Champagne flute and garnish with three rose buds.
Find out more at aqua.com.hk
THE HANDBAG BLUE GIN AND ORANGE COCKTAIL
COCKTAIL RECIPE: THE EUROVISION ICED TEA
GREAT GATSBY SILVER BRONX COCKTAIL RECIPE