Get inspiration for new chicken recipes with tasty collection. From healthy ideas, to simple mid-week suppers - there is something for every chicken fan.
Click on the recipes below to find out the step-by-steps...
EASY ORANGE AND LEMON CHICKEN RECIPE
(above)
Have a quick and tasty lunch or
speedy supper
with this zesty orange and lemon chicken recipe with
noodles.
Yum.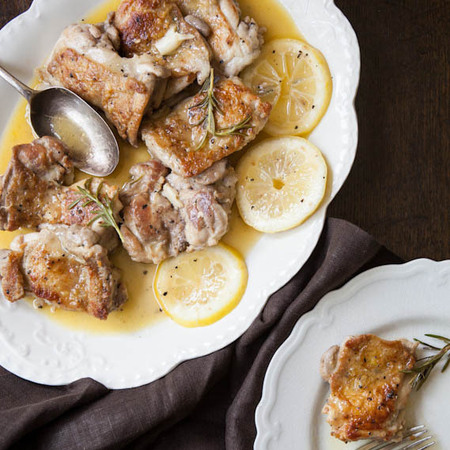 ITALIAN POLLO AL LIMONE RECIPE
Give your usual
chicken breast recipes
a miss and try this Italian al limone recipe (that's lemon chicken to you and me), made using flavoursome
chicken thighs.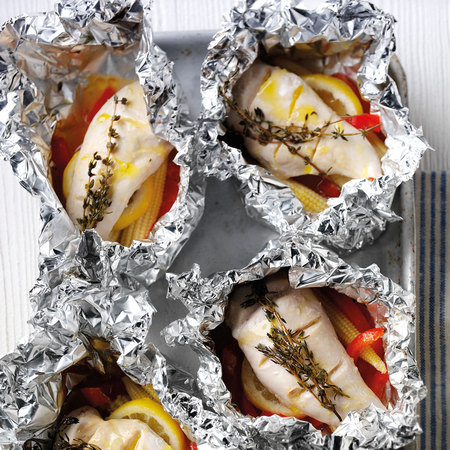 TANGY LEMON CHICKEN PARCELS RECIPE
This
low fat
chicken recipe is super healthy and tastes amazing. Serve with a fresh crisp salad (and a nice glass of
white wine
of course).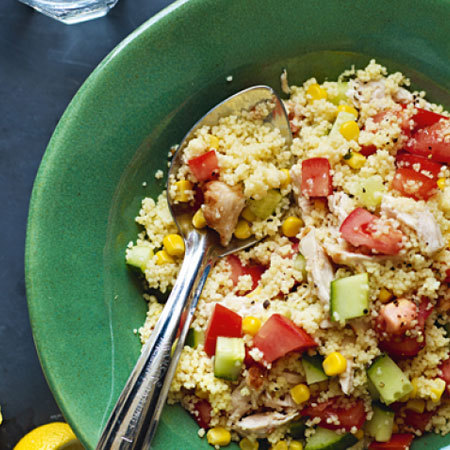 QUICK CHICKEN COUS COUS SALAD RECIPE
A great
budget recipe
, this is cheap, delicious and packed full of goodness. Especially good for you
pregnant ladies
too you know.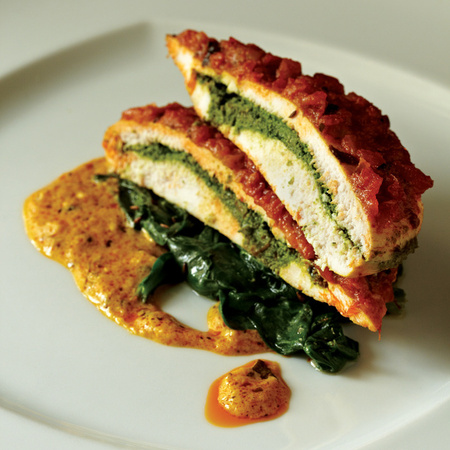 SPICE-CRUSTED CHICKEN WITH FENUGREEK SAUCE RECIPE
Head chef at the
Cinnamon Kitchen
, Vivek Singh, shares his take on fusing traditional indian spices with
British ingredients.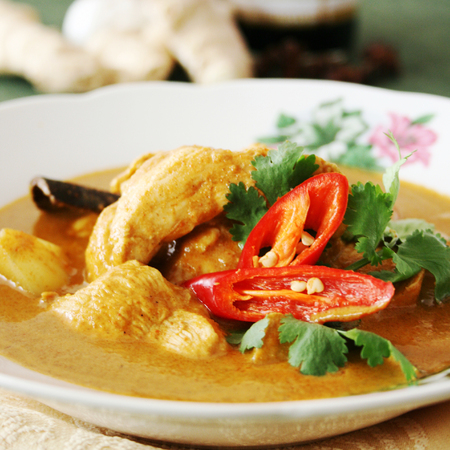 KARI AYAM MALAYSIAN CHICKEN CURRY RECIPE
Whip up a taste of Asia in your own home with this
easy curry recipe
from Malaysian chef Norman Musa.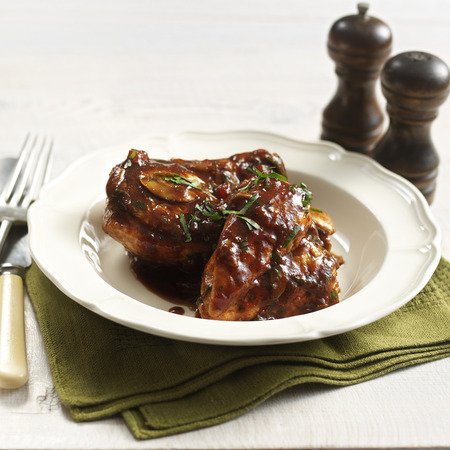 MARCO PIERRE WHITE'S CHICKEN CHASSEUR RECIPE
A bit of a show stopper for a
dinner party
or
romantic date
- let celebrity chef Marco Pierre White help you impress your guests.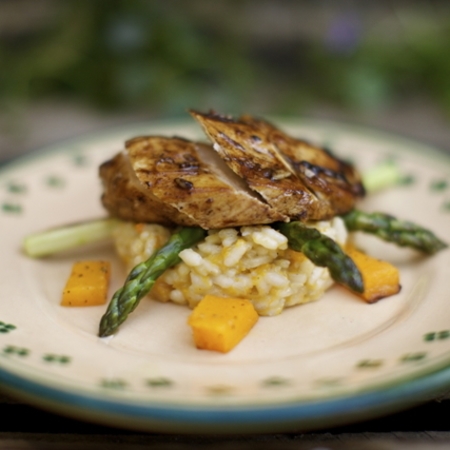 BALSAMIC CHICKEN, ASPARAGUS AND SQUASH RISOTTO RECIPE
We don't care what the
diet rule book
says, we love
carbs
- and there is no better way to get your fix than with this risotto recipe.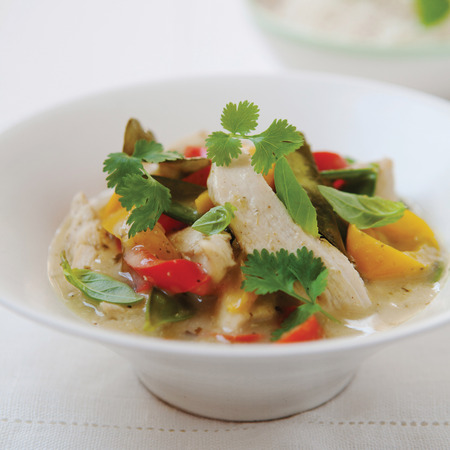 HAIRY DIETERS RECIPE: THAI COCONUT CURRY RECIPE
Those
Hairy Bikers
are here to help all our waist lines with this
diet friendly curry recipe.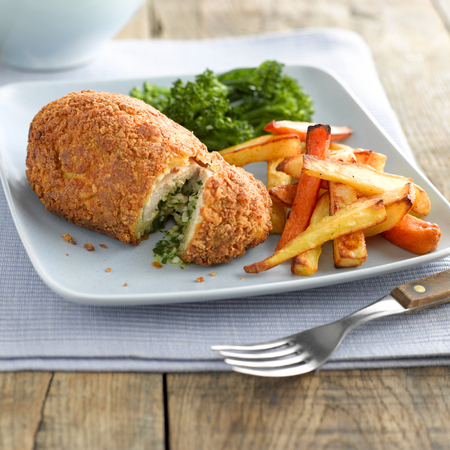 HOMEMADE CHICKEN KIEVS WITH VEGGIE CHIPS RECIPE
A
gluten-free version
of the kid's classic, this dinner is healthier than it first appears.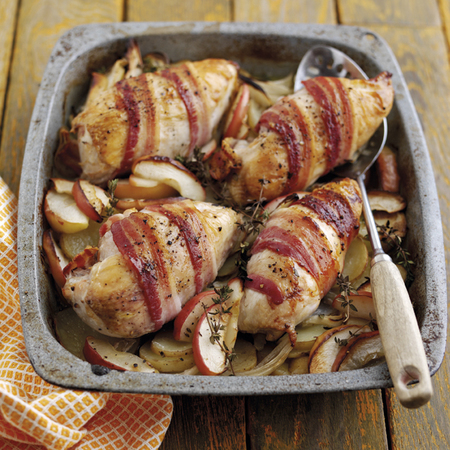 CIDER-ROASTED CHICKEN WITH BACON RECIPE
Hello
comfort food!
Chicken? Good. Bacon? Good. Cider? Good.
Autumn just got tastier.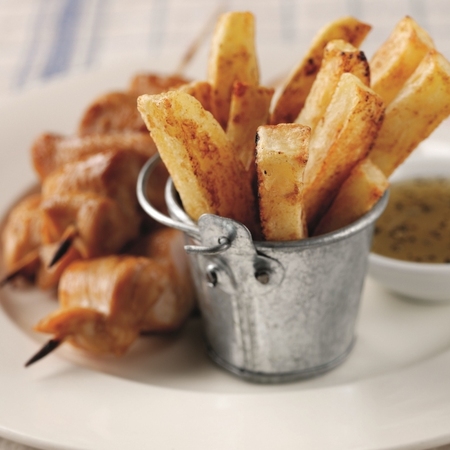 CHICKEN SKEWERS, BLACK PEPPER DIP & CHIPS RECIPE
A fancy twist on the classic chicken and chips - this
healthier alternative
comes with a dip that packs a punch.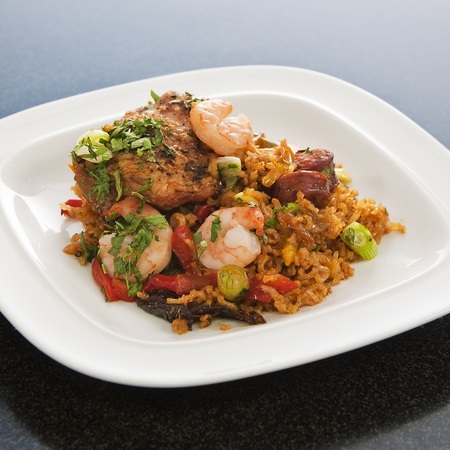 CHICKEN AND SAUSAGE JAMBALAYA RECIPE
Chef Andy Bates
is on hand to help you master the art of making a good jambalaya.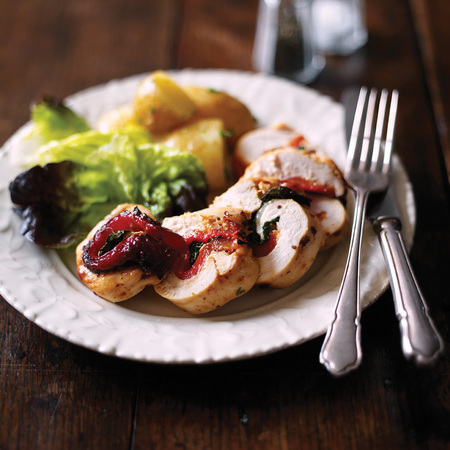 CHICKEN SWIRLS WITH RED PEPPER AND HONEY RECIPE
This
alternative Sunday roast recipe
looks impressive and tastes delicious. Serve with a green salad and some buttery potatoes.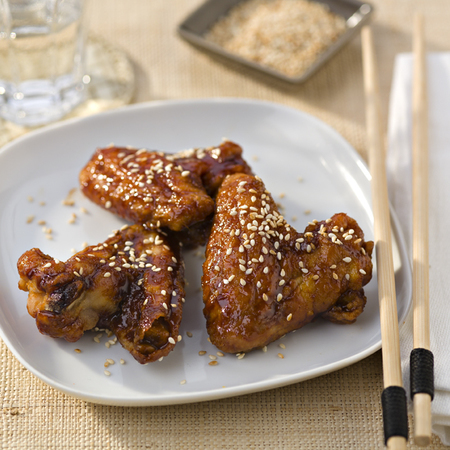 KOREAN FRIED CHICKEN WINGS RECIPE
This fiery and spicy Korean recipe uses ginger, sesame oil and ground chilli to pack a punch. Great to munch in front of a
movie marathon.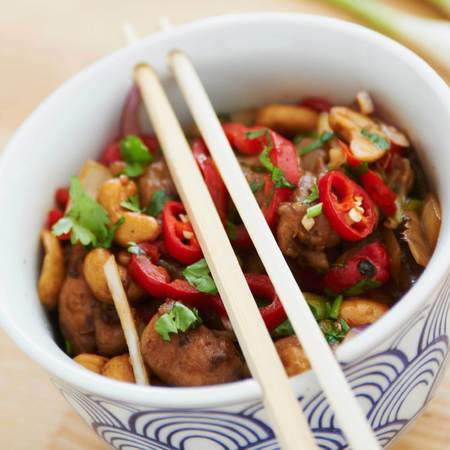 STIR FRIED SICHUAN CHICKEN RECIPE
The School of Wok
(chuckle) shared their recipe for this
easy stir-fry.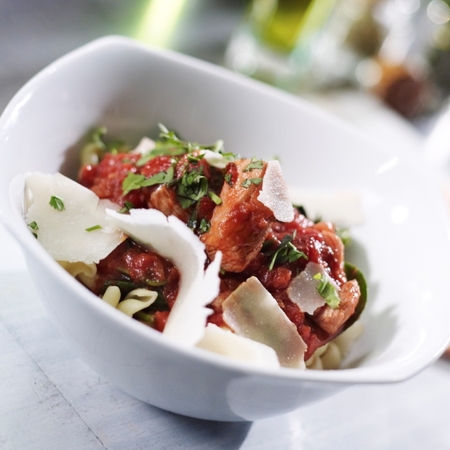 SICILIAN CHICKEN PASTA WITH GARLIC & RED WINE RECIPE
Romance your other half with pasta and chicken. It's quick, so leaves plenty of time for smooching.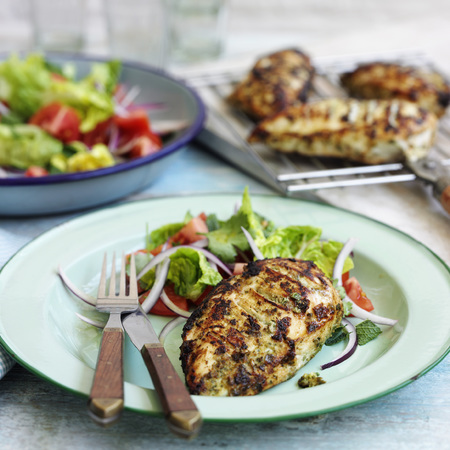 YOGHURT SPICED CHICKEN WITH SALAD RECIPE
Served with a tomato, red onion, mint & coriander salad - this is a
healthy supper recipe
you'll keep coming back to.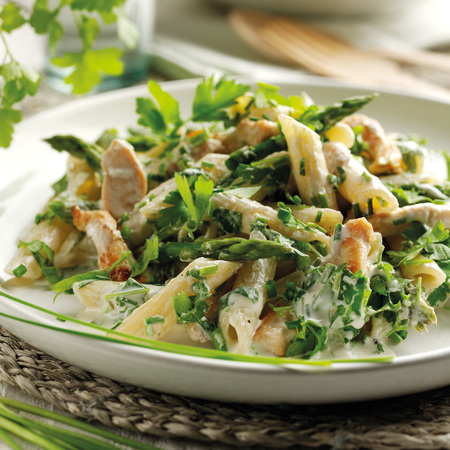 CHICKEN, ASPARAGUS AND HERB PASTA
Low in saturated fat and high in protein
, this simple recipe is jazzed up with lots of yummy herbs. Tuck in!
Why not also check out...
THE ONLY STEAK RECIPE YOU NEED
13 TOP TIPS FOR ORGANISING YOUR FREEZER
ALL OF HANDBAG'S LOVELY & DELICIOUS RECIPES