A simple one-pot, succulent and tender variation of the traditional
roast chicken
loved by all.
Pot-roast chickenServes:
4
Special equipment:
Large flameproof casserole
INGREDIENTS
2 tbsp olive oil
1 large onion, cut into 8 wedges
1 leek, cut into 3cm (1in) pieces
1 celery stick, cut into 3cm (1in) pieces
4 carrots, cut into 3cm (1in) pieces
2 garlic cloves, roughly chopped
8 new potatoes, skin on, halved
360ml (12fl oz) chicken stock
sprig of thyme
1 bay leaf
salt and freshly ground black pepper
1 chicken, approx. 1.5kg (3lb 3oz)
knob of butter
METHOD
Preheat the oven to 180°C (350°F/Gas 4). Heat the oil in a large flameproof casserole. Fry the onion, leek, celery, and carrots for 5 minutes until softened and browning. Stir in the garlic and potatoes and cook for 2 minutes.

Add the stock, herbs, black pepper, and a little salt. Rub the chicken with the butter and season the breast with salt and pepper.

Place the chicken on the vegetables. If it is close to the lid of the pan, cover it loosely with greaseproof paper to prevent it from sticking. Cover and cook in the oven for 1 hour.

Remove the lid, increase the oven temperature to 200°C (400°F/Gas 6), and cook for a further 30 minutes, until the breast is golden brown and the sauce reduced.

Remove the herbs before serving.

Remove the chicken and vegetables and reduce the cooking liquid over a high heat for 5 minutes to thicken.

How to freeze: When removing the chicken from the bone, try to take the largest pieces you can before you freeze them. (Smaller pieces can dry out in the freezer.)
PREP TIME
10 mins
COOK TIME
1 hr 45 mins
NUTRITION INFORMATION
Energy: 495kcals/2082kJ, carbohydrate: 27g, of which sugar: 11.5g, fat: 13.5g, of which saturates: 3.5g, salt: 0.7g, fibre: 6g
For more great recipes and advice pick up a copy of the
Family Kitchen Cookbook
, by Caroline Bretherton, published by DK, £25,
dk.com
.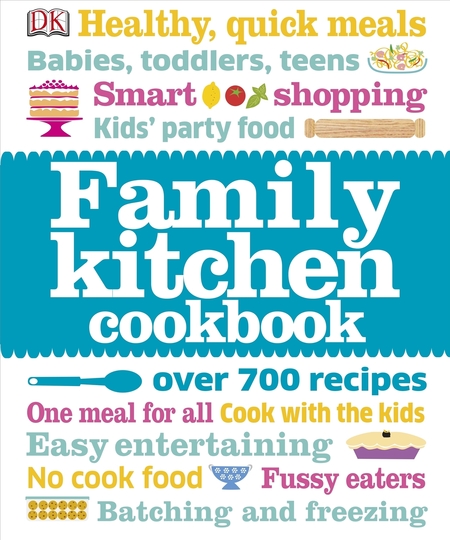 Will you be trying this recipe?
QUICK & EASY CHICKEN RECIPES
20 DINNER RECIPES THAT MAKE GREAT LEFTOVER LUNCHES
FIND MORE RECIPES