Prove you really are the hostess with the mostess this party season without stressing yourself out with these delicious canapé recipes that are quick and easy.
Click on the recipes below to get the step-by-steps...
CLASSIC FISH GOUJONS RECIPE
(above)
Fish fingers
just got posh with these fun mini goujons. Serve with tartar sauce in cones to get a feel of the
seaside
.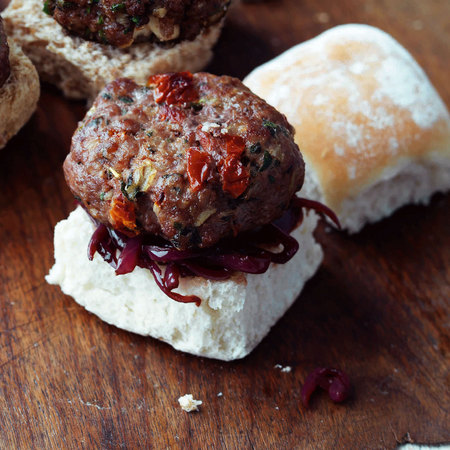 SUN-DRIED TOMATO MINI BURGERS RECIPE
Give your guests what they want this party season.
Mini burgers
= winner.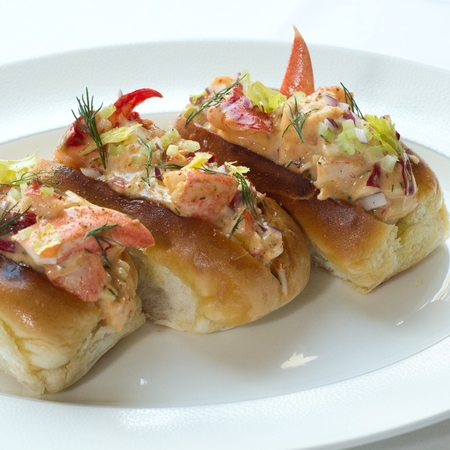 POSH LOBSTER IN NOT-SO-POSH HOT DOG BUNS RECIPE
These are one of our favourite
party foods
to dish up - mini sub rolls packed with delicious lobster. Could also be done with
prawns
for a
cheaper alternative.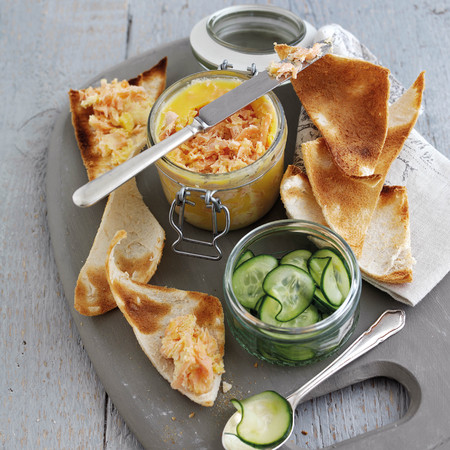 RILLETTES OF SALMON WITH MELBA TOAST RECIPE
Piles of melba toast, a load of knives and let people dig in to this
tasty fish paté.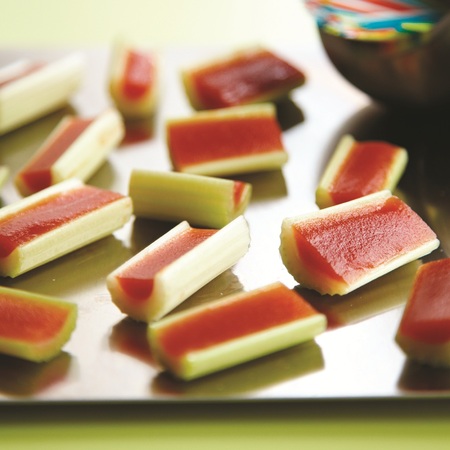 CRUNCHY BLOODY MARY CANAPÉS RECIPE
Get drunk on food by turning your
favourite cocktails
into snacks. Perfect for
New Year's Eve.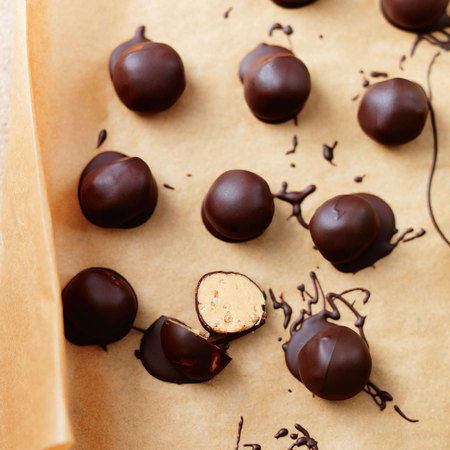 PEANUT BUTTER AND CHOCOLATE CANDY BALLS RECIPE
Don't just focus on
crisps and dip
- treat your guests to a second round of sweet canapés. These peanut butter and chocolate balls are addictive.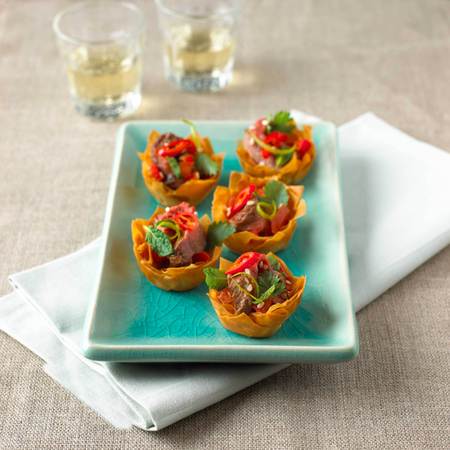 FILO TARTLETS WITH ASIAN BEEF SALAD RECIPE
These could not be simpler - follow our
step-by-step guide to making your own filo tarts
and fill them with whatever you want.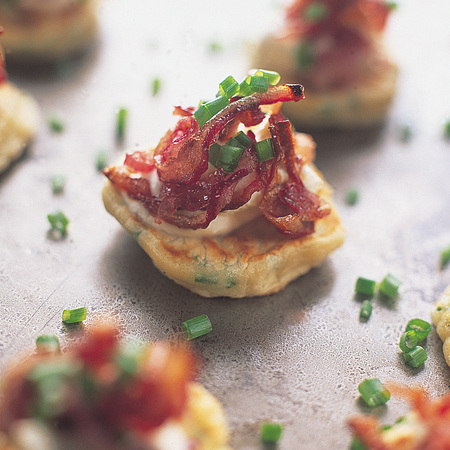 CHIVE PANCAKES WITH CRÈME FRAÎCHE CANAPÉS RECIPE
These dinky
pancakes
can be topped with a variety of treats that you can just pop in your mouth. No dramas.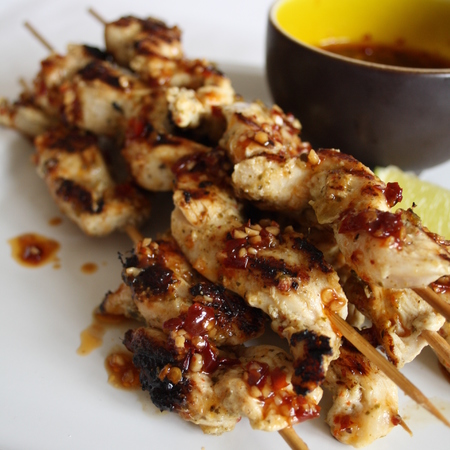 CHICKEN BBQ SKEWERS RECIPE
Dunkable
chicken on sticks
. That is all.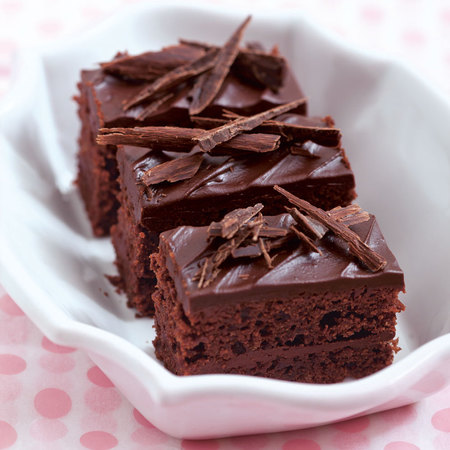 GOOEY CHOCOLATE FUDGE BITES RECIPE
If you don't serve these
chocolatey bites
at your party - we're not coming. Just saying.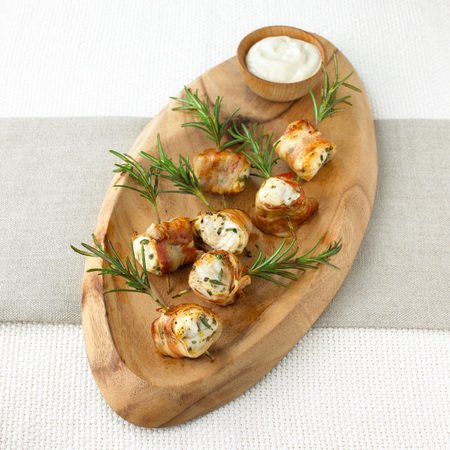 MONKFISH, PANCETTA, AND ROSEMARY SPIEDINI WITH LEMON AIOLI RECIPE
Throwing a
posh party
? Then this is the canapé for you. Looks impressive, tastes delicious, easy to make. Boom.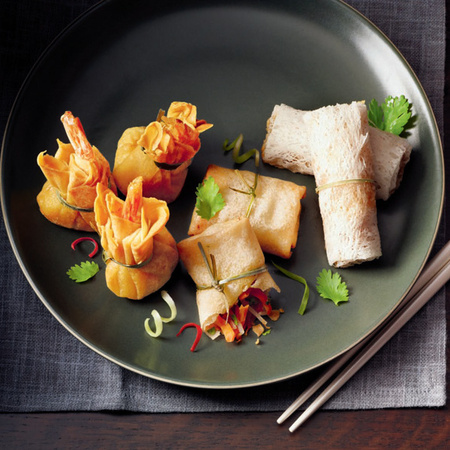 HOW TO: PRAWN WONTON PARCELS RECIPE
Bring a
taste of Asia
to festivities with these wonton parcels.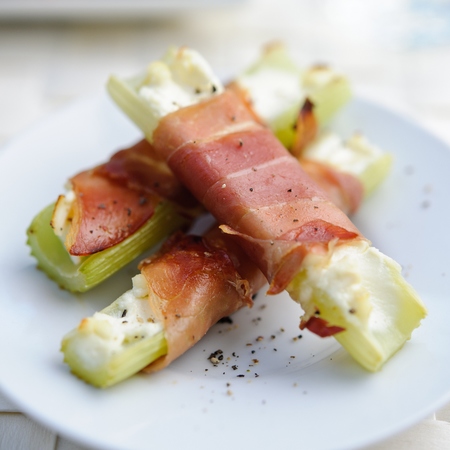 3 INGREDIENT CELERY & PARMA HAM WRAPS RECIPE
Three ingredients. That's it.
Party food
doesn't get easier than this.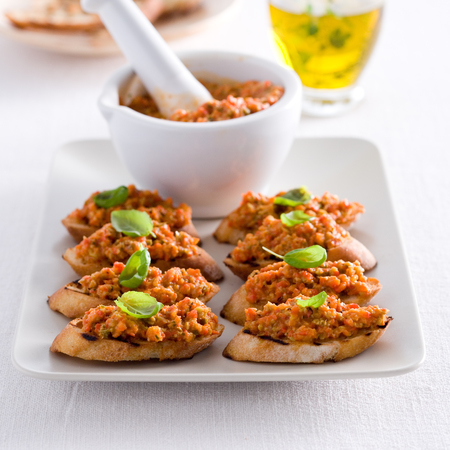 CROSTINI WITH TAPENADE OF ROASTED RED PEPPERS RECIPE
Posh veggie
paté on toast.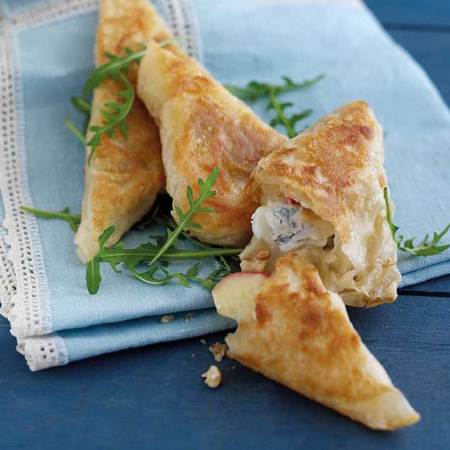 APPLES & GORGONZOLA FILO PASTRY PARCELS RECIPE
Cheesy, apply, goodness all wrapped up in
pastry.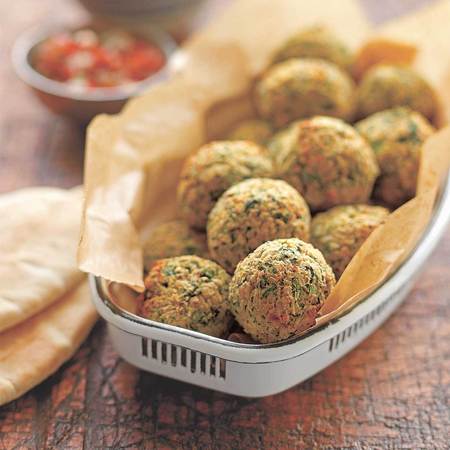 VEGETARIAN BALAFEL FALAFEL BALLS RECIPE
Your
vegetarian
guests will appreciate you spending some time on party food that isn't just veggies and dip.
MOST DRIBBLE-WORTHY CHOCOLATE RECIPES ON PINTEREST
HOW TO THROW A FABULOUSLY MEMORABLE PARTY
ALL OUR RECIPES FOR YOU TO HAVE A GO AT