Serve this easy
family recipe
with seasonal
vegetables
and creamy
mash potato
as a great alternative to traditional Sunday lunch...
Toad in the hole with onion gravyServes:
4
Special Equipment:
25 x 30 x 7cm (10 x 12 x 2¾in)
Roasting tin
INGREDIENTS
For the toad in the hole:
130g (43⁄4oz) plain flour
salt and freshly ground black pepper
4 eggs
300ml (10fl oz) whole milk
1⁄2 tsp dried sage
1⁄2 tsp English mustard
2 tbsp beef dripping
8 pork and herb sausages
For the onion gravy:
2 tbsp olive oil
3 red onions, finely sliced
2 tbsp plain flour
300ml (10fl oz) vegetable stock
splash of red wine (optional)
METHOD
Preheat the oven to 200°C (400°F/Gas 6). Place the flour in a large jug or mixing bowl and season well. Break the eggs, 1 at a time, into the flour, and stir with a fork to incorporate. Gradually add the milk, whisking vigorously with a fork after each addition.

Stir in the sage and mustard. Set aside.

Start the gravy. Heat the oil in a small, non-stick pan over a medium heat. Add the onions and cook for 5 minutes. Reduce the heat, cover, and cook very gently for 30 minutes, stirring occasionally.

Meanwhile, put the dripping in a non-stick, heavy-based roasting tin and heat for 5 minutes. Add the sausages and cook in the oven for 15 minutes. Space the sausages out evenly in the tin, then carefully pour the batter over. Return to the oven for 25–30 minutes, or until well-risen and golden brown.

Meanwhile, stir the flour into the onions and cook over a medium heat for 2 minutes, stirring with a wooden spoon. Gradually pour in the stock, stirring constantly. Season to taste and add the wine (if using).

Serve with slices of toad in the hole.

Variation: Make a vegetarian version, using vegetarian sausages, and oil instead of dripping. These sausages will not need pre-cooking, so add the sausages and batter to the hot fat at the same time.

Prepare ahead: Make the batter up to 1 day in advance, cover, and refrigerate. Return to room temperature before continuing.
PREP TIME
25 mins
COOK TIME
40-45 mins
NUTRITION INFORMATION
Energy: 705kcals/2941kJ, carbohydrate: 44g, of which sugar: 9.5g, fat: 45g, of which saturates: 15g, salt: 2.4g, fibre: 3g.
For more great recipes and advice pick up a copy of the
Family Kitchen Cookbook
, by Caroline Bretherton, published by DK, £25,
dk.com
.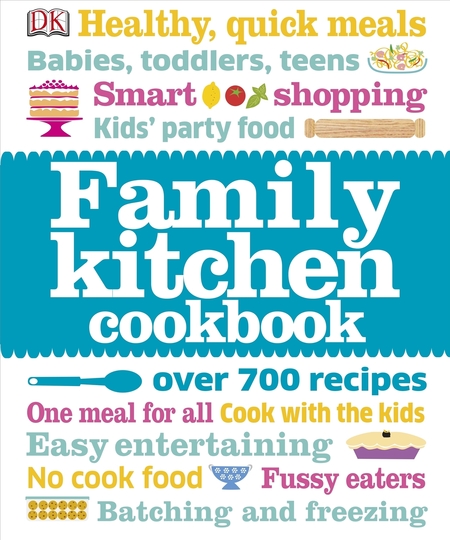 Will you be trying this recipe?
18 CLASSIC BRITISH RECIPES
20 DINNER RECIPES THAT MAKE GREAT LEFTOVER LUNCHES
FIND MORE RECIPES