According to the flavour boffins at Nottingham University, depression,
anxiety and stress
can wreak havoc on our taste buds - forcing us to crave different kinds of food.
When you're feeling low and desperate for
comfort food
, scientists have discovered that your taste buds won't be able to tell how fatty your food is.
Basically, they'll just ignore it to cheer you up! Aaaahhh.
So, next time you're feeling like spending the night in bed with Ben, Jerry and a Domino's Pizza, you might want to save yourself the
calories
and try these healthy, hearty and satisfying recipes...
CHICKEN, CHORIZO SALAD WITH MAYO AND WINE VINEGAR DRESSING (above)
We know, we know, it's salad, but it's packed with warm
grilled chicken
, spicy chorizo and tangy mayonnaise. Much better than chips, but still warming.
THAI RED CURRY WITH BELL PEPPERS, GREEN BEANS AND CHICKPEAS
Stress and anxiety impair your sense of taste and smell, so opt for something with a kick like this Thai curry. It uses fat-free yoghurt instead of cream, so you'll be saving some calories too.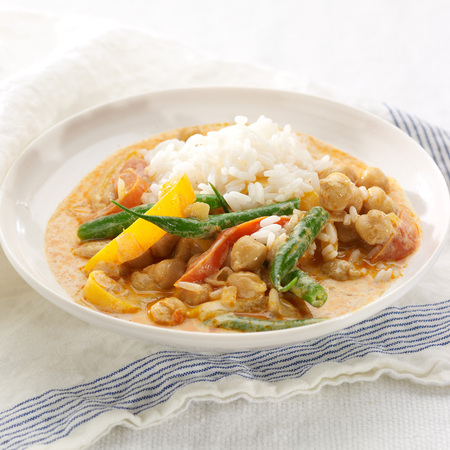 JESSIE J'S CHICKEN DUMPLING SOUP RECIPE
This warming soup recipe is full of homemade goodness and it won't ruin your waist line. Great stuff.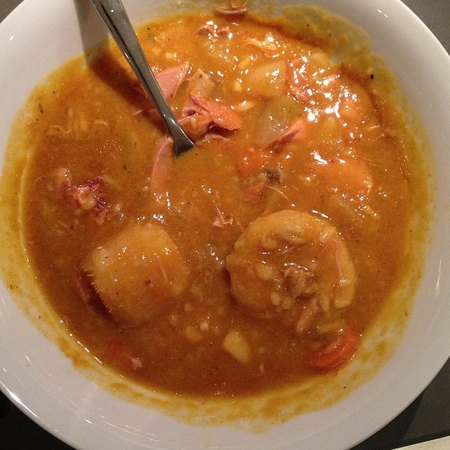 HOMEMADE CHICKEN KIEV WITH ROOT VEGETABLE CHIPS
According to the experts our tongues have fat receptors, but these receptors are dulled when we're feeling
anxious
, which is why
high fat foods
taste so damn good. Break this cycle with an old school favourite - chicken kiev with some healthy chips. Delicious.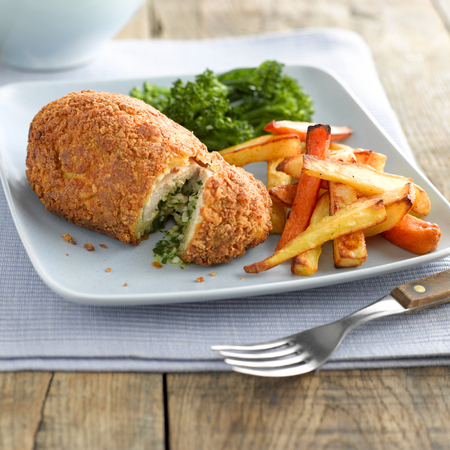 QUICK AND EASY CREAMY FISH PIE
Weirdly, when we're feeling short-term stress (like prepping for that big presentation at the office), our taste buds go the other way and get all excited. You'll be more sensitive to salt and sugar, which draws your to chocolate, crisps and pizza. Stay on the diet track with this quick and low-fat fish pie instead.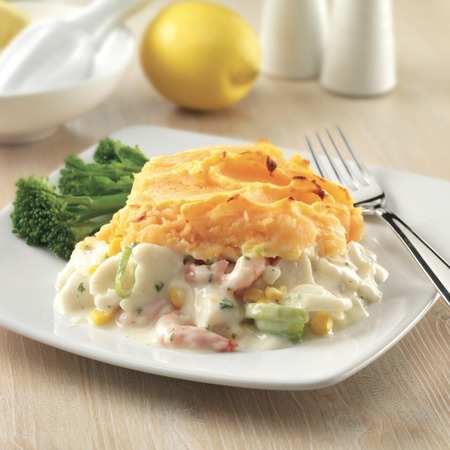 MEXICAN SALMON WITH HOMEMADE GUACAMOLE
You don't have to swear off fat completely, just opt for healthy
Omega-3 fats
instead.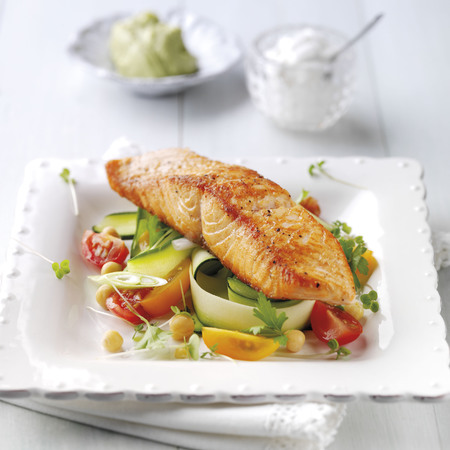 POSH SAUSAGES, MASH AND GRAVY
Swap a fatty fried sausage sandwich dripping in ketchup for this tasty combo of grilled sausage and veg.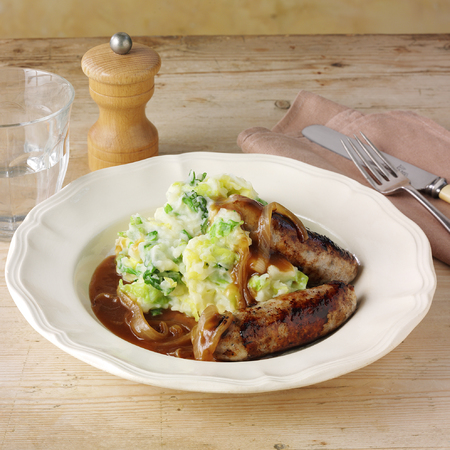 WHOLEGRAIN PITTA PIZZAS WITH ROASTED RED PEPPER AND PROSCIUTTO
Who said you can't make an oily and fatty pizza healthy? These wholegrain pittas have all the same ingredients with a fraction of the calories.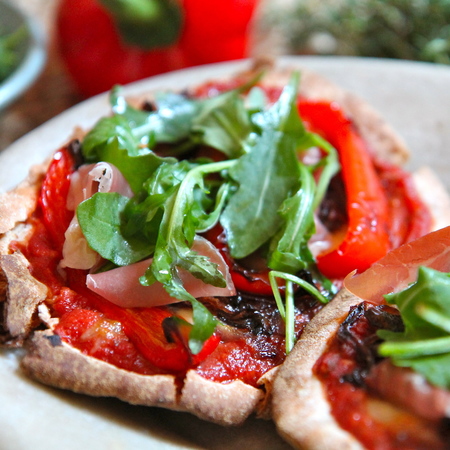 What are your favourite healthy comfort food recipes?
Tweet us #healthytreats
.
BEYONCE LOSING WEIGHT WITH A 22-DAY VEGAN FAST
THE TOP 5 FOOD MYTHS DEBUNKED
MORE HEALTHY RECIPES