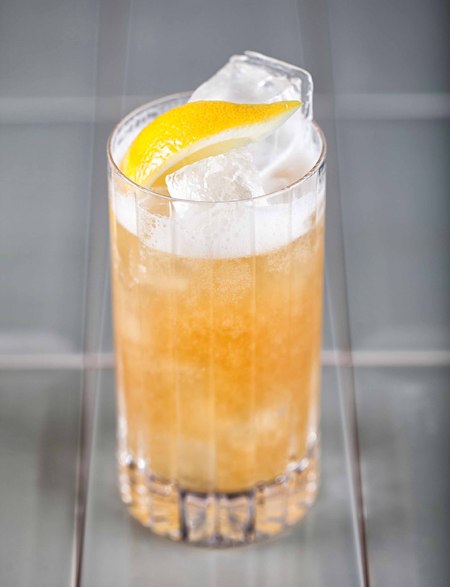 For those of you who can't get enough of zingy marmalade, this Weissen Sour cocktail by cocktail expert
Simon Difford
is full of orangy goodness.
Just maybe wait till
after breakfast
for this one.
INGREDIENTS
2 shot Maker's Mark bourbon
1 spoon English orange marmalade
3⁄4 shot Freshly squeezed lemon juice
2 dash Orange bitters
Top up with Weisse (wheat) beer
METHOD
STIR marmalade with bourbon in base of shaker to dissolve marmalade.

Add lemon juice and bitters, SHAKE with ice and fine strain into ice-filled glass.

TOP with beer.
NEW FASHIONED COCKTAIL RECIPE
RESTAURANT REVIEW: HEALTHY VEGAN FOOD AT HYATT REGENCY
MORE RECIPES