Why go?
Describing itself as 'a kind of Jewish deli with cocktails,' Mishkins has hit on the perfect combination of comfort food and coolness.
Slip into a red vinyl Happy Days-style booth, or sit at the bar and pretend you're in an Edward Hopper painting. The diner style décor continues with black and white chequerboard flooring and formica table tops, while the food is pure mum's-home-cooking.
It may not be sophisticated, but the grub is undeniably satisfying. The buzz of chatter and fun waiters mean it's a great place for lunch or dinner with friends.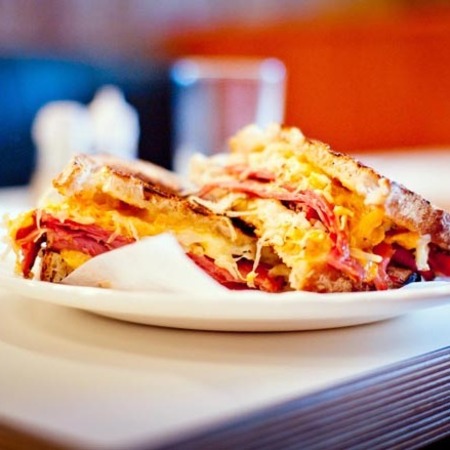 Eat?
The food is simple, homely and very tasty – and the portion sizes are generous too.
Pickled herring and beets tartar is a colourful and punchy starter, while the macaroni cheese with saltbeef and mustard will have you groaning with pleasure. Warming Chicken matzo ball soup and meatloaf and mash are also very good.
Don't leave without trying a malted milkshake which takes the place of a pudding. It's thick, rich and incredibly filling.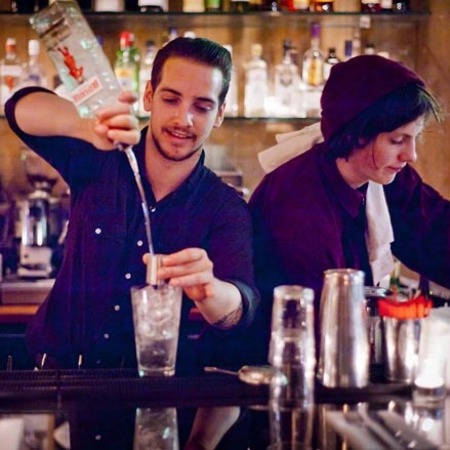 Drink?
It may slightly jar with the whole 'Friday night dinner at your mum's house' vibe, but you've got to try the cocktails. Ezra's Green Rose – with gin, greengage jam, elderflower and Prosecco – slips down a treat.
The low down
Cocktails are £7.50 each, while a three course dinner for two costs around £50.
Mishkins, 25 Catherine St, London, WC2B 5JS. 020 7240 2078,
mishkins.co.uk
Have you been here? Let us know your thoughts below to
be in with a chance of winning a £100 goodie bag
LONDON BAR REVIEW: WORSHIP STREET WHISTLING SHOP
CONTEMPORARY DINING IN AN OLD COTSWOLDS MANOR
THE WORLD'S BEST LOCATIONS FOR AFTERNOON TEA