Why go?
Remember Nobu? The hip Japanese restaurant was huge in the 90s, and known not only for its celebrity following but also for its much-lauded black cod with miso. Now, while the London branch can still be found at Park Lane, its former head chef Scott Hallsworth has crossed the city and set up shop in the kitchen of Holborn's latest restaurant, Wabi.
It may be based on a bland stretch of road, but downstairs the basement restaurant is pretty swanky, serving creative Japanese fusion food, sushi and cocktails. The dark wood and pumping music give it a clubby feel, while the open kitchen at the back reminds you that you're there for the tuna and not just the tunes.
The prices are pretty 'Hollywood' – expect to spend big for smallish portions of admittedly beautifully presented food. It's not Nobu, but it is fun.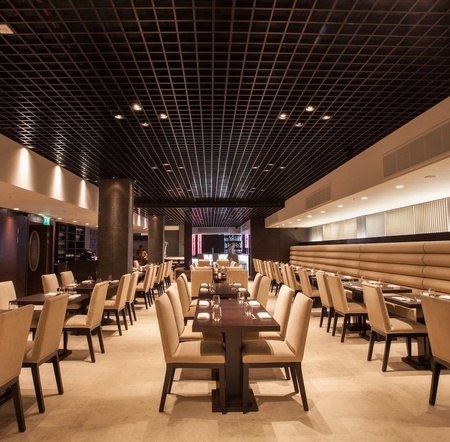 Eat?
To experience the breadth of Hallsworth's skills, try the 10-course tasting menu, which starts promisingly with fire-roasted edamame beans and huge sheaths of smoky pork crackling.
Experimental 'ice cream cones' of seaweed-wrapped roe come served with whipped wasabi cream and charcoal onions. Meanwhile, a dish of lobster and chips – is served as a pretty deconstruction with globs of lobster, vegetable chippings, and a yuzu-truffle-egg dip.
The food is less about traditional Japanese ceremony and more about theatrical flourishes. We particularly liked the warm salmon that came 'infused with the scent of burnt cedar'. Pretentious? Maybe, but undeniably delicious. The sushi dishes are good, too, if a little on the small side.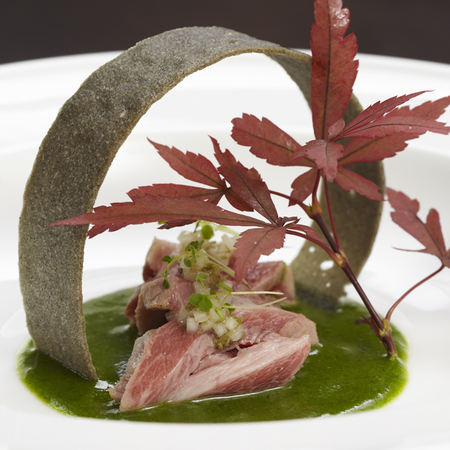 Drink?
Cocktails at the bar are also fusion. We tried the Autumn Elixir – a blend of gin, jasmine tea, sake, cucumber and mint, and the Mexico 66, featuring passion fruit, tequila and black pepper-infused liqueur.
You can also ask the sommelier to pair the different courses of the menu with different wines – we had no idea that a New Zealand pinot noir would go so well with sushi. Be aware that the combination of five different drinks, alongside those smallish plates of food can leave you staggering when you get outside.
The low down
The Contemporary Kaiseki tasting menu costs £75 per person. Wine matching is £45 per person.
Wabi London, 36-38 Kingsway, London, WC2B 6EY. 0207 400 5400,
wabirestaurants.com
COULD A JAPANESE DIET HOLD THE KEY TO A LONG LIFE?
REVIEW: PING PONG & PIZZAS AT BOUNCE
REVIEW: AFTERNOON TEA AT REFORM SOCIAL AND GRILL