Why go?
After eating at Manicomio City last week, we have a new found admiration for the Italians' tenacity. Should you choose to visit be prepared for lots - and we mean lots - of delicious food and wine. Service is great, too: our hosts were super-attentive without leaving us feeling like they were watching our every move. Bravo.
Eat
The menu is packed full of Italian staples from start to finish. Speaking of the start, the asparagus and buffalo burrata (a creamy, soft mozzarella) is well worth a punt.
Pasta fans could definitely die happy having eaten here. We recommend trying the rabbit, caper and lemon pappardelle - light with brilliant zing from the citrus - and the moreish ox cheek and heart bolognese with tagliatelle. The idea of a pasta course
as well
as breads, starters and a main scared us somewhat but the pasta is so thin and light that we didn't feel bloated by the extra course at all.
If we move onto main dishes, they are - again - filling without overdoing it. The longhorn beef tagliata is a good carb-free option if you want to make sure you can squeeze a dessert in too. You'd be daft not to, honestly, as the black forest pannacotta and mango & passion fruit cheesecake are both remarkable.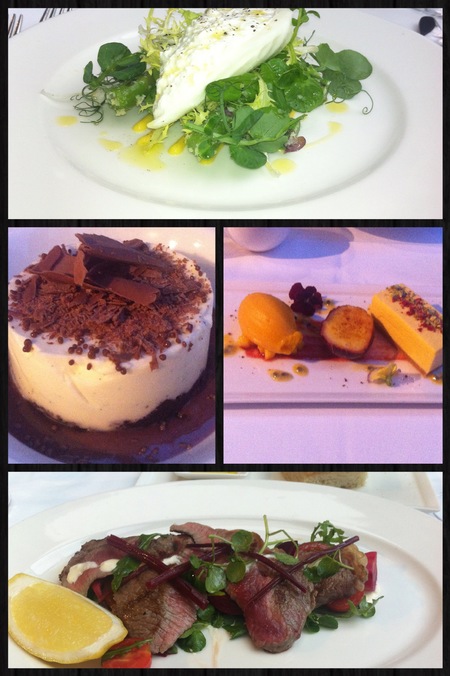 Drink
There's a wine for everybody here. Bottles start at a reasonable £20 and run all the way up to £180 if you're
really
celebrating though you can enjoy some wines, prosecco and champagne by the glass, or opt for a beer if you'd rather.
The details
There are two Manicomio restaurants in London: Manicomio City sits on Gutter Lane by St Paul's, and Manicomio Chelsea is just a couple of minutes from Sloane Square. Manicomio City opened in 2008 whereas its big sister in Chelsea is celebrating their tenth birthday with a special menu.
You can find more information on
Manicomio's website
including full menus for the bars, restaurants and take-away options.
Happy Birthday, Manicomio, and long may you continue.
THAI BRUNCH WITH A VIEW AT BLUE ELEPHANT
TAPAS AND COCKTAILS AT SALVADOR AND AMANDA
FUSION JAPANESE AND BRAZILIAN AT SUSHINHO LONDON