Why go?
North London is the unofficial home of the reclaimed boozer. You know the sort - after a speedy 'under new management' facelift, it reopens and suddenly you're more likely to bump into a Charlotte and Josh than a Rita and Reg. And don't even think about asking where the slotties are.
That's what makes the newly refurbed pub The Elgin particularly nice - it's new but they've retained enough elements of the original to make it feel homely and pubby.
We loved the old tiles, large windows and the bar that takes centre stage. We also like the subtle touches of stripped down Shoreditch cool, with reclaimed mismatched furniture, Tap water served in stylish milk bottles, and homemade cakes on the bar.
Want something fancier? There's an upstairs level for parties, which has the feel of a cool modern art gallery and the perks of ales on tap.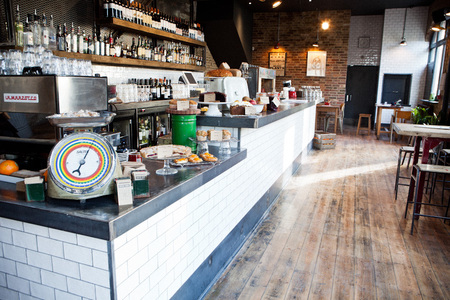 Eat?
We went for a bowl of chorizo cooked in port - the sort of dish your doctor would strongly advise against for its artery-clogging abilities. It arrived in a ruby red pool of port juices and was spicy and fresh, with none of the gristle that usually puts us off. Whatever you do – don't wear a white shirt.
A dish of asparagus and egg arrived looking like a photo from the front of a food magazine. The pencil-sharpened spears of asparagus were woody, fresh, and vibrantly green, while the egg had one of the yellowest yolks we've seen in ages.
A main dish of seafood stew was unabashedly orange, with huge chunks of meaty white fish, prawns, a generous dollop of garlic aioli and a side of toasted ciabatta, while our steak (sourced from The Ginger Pig) was top notch.
And we really rated the homely puddings. The lemon and thyme panna cotta and raspberries in a mason jar were terrific and the pear rear was dreamy.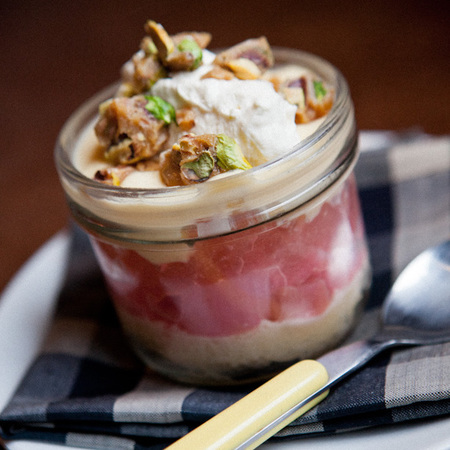 Drink?
On a Saturday morning, we'd definitely opt for something on the extensive Bloody Mary menu, but seeing as this was a warm weekday evening, we went for something stronger.
The wine list is great – strikingly well-priced, with all ten bottles (five red, five white) all at £4 a glass. We tried a fruity Moon River Pinot Noir, a minerally Picpoul de Pinet, and a cold, blossomy glass of rose.
We finished with a glass of 'sticky' chardonnay, which tasted nothing like oaky barrels and everything like marmalade, peach and oranges.
The lowdown
Dinner for two with wine £60.
The Elgin, 255 Elgin Ave London, Greater London W9 1NJ
020 7625 5511,
theelgin.coms
WAITROSE TO OPEN IN-STORE BURGER & PIZZA RESTAURANT
REVIEW: AFTERNOON TEA AT HOLBECK GHYLL, LAKE DISTRICT
RESTAURANT REVIEW: THE BEST OF BRITISH AT BUMPKIN'S