Why go?
A week or two ago, on the hottest night of the year when Soho felt more like Ibiza than London W1, a visit to Tuscanic on Old Compton Street came as a breath of fresh air.
Stepping into its climate-controlled sanctum, we were shown to a table in the deli area at the rear, where the shelf-lined walls groaned with artisanal Tuscan provisions - all of them beautifully displayed but, we have to say, one or two of them eye-wateringly expensive. But don't let that spook you; the menu itself is very good value for food of this quality.
The idea is simple enough – 'a traditional food concept, based on selected Tuscan specialities.' But this isn't your common or garden Italian restaurant, so if you've come expecting garlic bread, lasagne and pizza, think on.
Tuscanic is an authentic aperitivo bar, serving light bites and sharing platters to accompany their small but perfectly formed wine list. It's not the place for a blow-out dinner, but for after-work or pre-theatre drinks and nibbles it's perfectly pitched.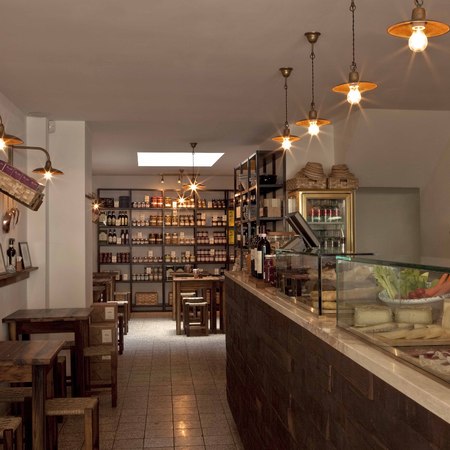 Eat & drink
We began with warm tomato and bread soup which was surprisingly refreshing, despite its unusual consistency (much thicker than you might expect), followed by the Il Misto – a selection of cured meats and cheeses served with focaccia.
We made light work of the finocchiona (fennel spiked salami), prosciutto (cured ham) and bresaola (air dried beef), as well as the hay rind cheese and the farmhouse goat rolled in ash. We probably didn't need to follow that up with a Stracchino cheese and fresh sausage Crostone (Tuscany's version of posh cheese on toast) but it seemed rude not to.
All of this was washed down first with a glass of deliciously floral Viognier, and then a typical Tuscan blend of Merlot, Cabernet Sauvignon and Cabernet Franc – a rounded red of distinction for which the region is rightly famous.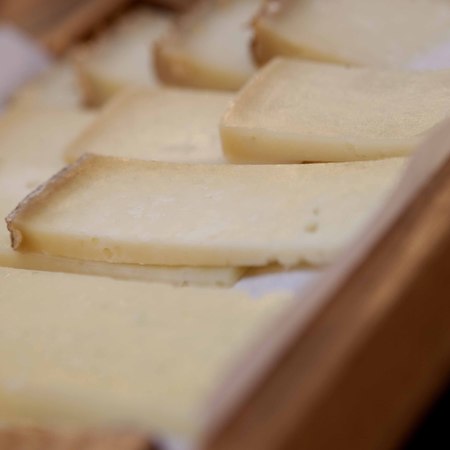 By this point, dessert was officially surplus to requirement but that didn't stop us from sampling the delicious fragola (strawberry) nectar and sharing a tiramisu.
Fans of the British interpretation might be disappointed by the lack of coffee and booze-soaked sponge fingers, but it did pull off the trick-shot of being both light and indulgent, and no-one could be disappointed with the espressos or the cantucci biscuits that accompanied them - the pride of Tuscan confectionary apparently.
At a time when every man and his dog is opening a taco truck, burger bar or ramen shop, Tuscanic stands out for being (dare we say it?) almost old-fashioned. 'An Italian bar serving great wines and light meals made with exceptionally good ingredients? At reasonable prices in the centre of Soho? It'll never catch on.'
And, selfishly, we hope it doesn't as we can kiss goodbye to getting a same-day reservation again. But the secret's out now and you heard it here first - the eighties wine bar revival starts here, but this time with a thoroughly modern and authentically Tuscan twist.
The lowdown
A meal for two (including wine but not including service) came to around £65.
Tuscanic, 72 Old Compton Street, London W1D 4UN
tuscanic.com
RESTAURANT REVIEW: THE HAPPENSTANCE, LONDON
CAN YOU STILL EAT AN NANDO'S ON A DIET?
BOOZE FREE BAR SAYS YOU DON'T NEED ALCOHOL TO HAVE FUN