Why go?
People talk about neighbourhood restaurants in London but unless you live in the West End, the only real contenders are ten-a-penny chains. Upscale postcodes might have a Côte or Carluccio's but, for the rest of us, there's Chicken Cottage.
As anyone who's fancied a nice meal on a school night but can't face the thought of venturing into Zone 1 has soon realised, there are still plenty of London high streets crying out for something a little bit better.
Enter Bistro Union. Billed as a neighbourhood restaurant for the Clapham set, it's the latest venture from Adam Byatt whose critically acclaimed Trinity restaurant is just up the road, but whereas Trinity is all fine linen table clothes and muted mushroom hues, Bistro Union is a lot more, well… fun.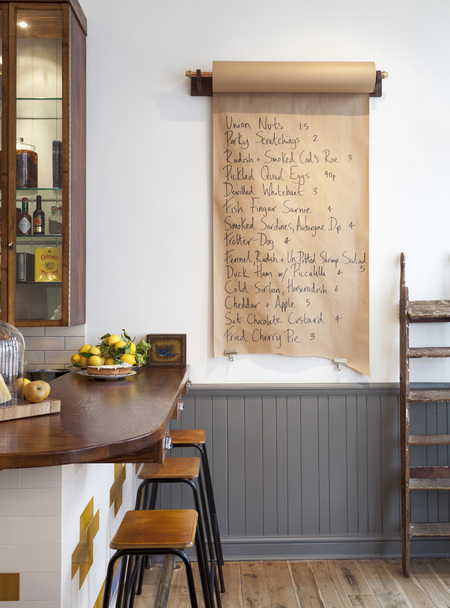 Cooking the kind of food you'd cook at home if you could be bothered (or had paid attention in Home Economics) at a price that won't break the bank, this place ticks the box of nothing too fancy but the type of grub you'd be proud to serve your friends.
The interior is part
traditional bistro
and part elementary school. Much of the food comes served on enamelware and cast iron skillets (as you might expect), but the menus are printed in old exercise books, bar stools look like they belong in a biology lab and the snack menu is written on a huge tear-down roll of brown paper.
All these knowing nods back to our childhood could have gone the wrong way, especially for anyone still traumatised by the memory of school dinners. Admittedly, the menu has a
strong British theme
but – thankfully – that's where the similarity to overcooked cabbage and chewy mince ends.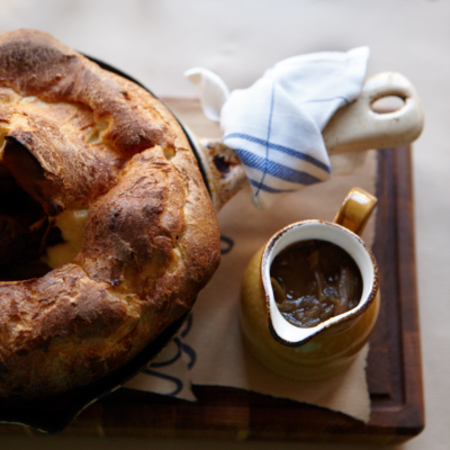 Eat and Drink
Being a school night, we played it safe to start with, opting for
virgin cocktails
and some extremely moreish cheese and marmite straws. Starters of roast beef with pickled beetroot and great slabs of
smoked salmon
with soda bread were both excellent, the salmon being particularly soft and densely flavoured.
A main of Cumberland
toad-in-the-hole
with Guinness onions was so voluminous it almost needed its own place setting but was exactly the kind of comfort food we were craving, as was the similarly delicious but somewhat more sophisticated cod with fennel, potatoes and saffron aioli.
For dessert, a pear and apple tart was elevated by a clever but understated bay leaf ice cream and the damson and lemon curd trifle was childhood nostalgia in a bowl. All in all, textbook stuff.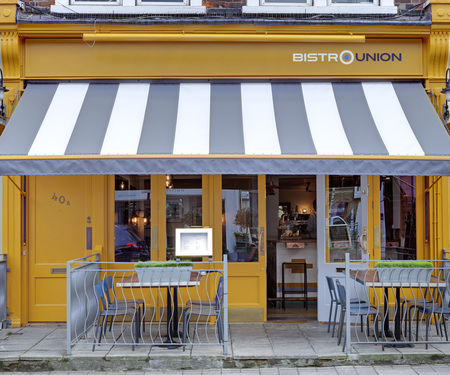 Given there's also a children's menu and an extensive list of
bar snacks
that are available even when the kitchen is closed, there really is something for everyone.
As an education in how to do good food, friendly service and a laid back atmosphere goes, you might say Bistro Union is thoroughly comprehensive.
The lowdown
Our meal for two (including our virgin cocktails and a glass of wine but not including service) came to around £70.
Bistro Union, 40 Abbeville Road, Clapham, London SW4 9NG
bistrounion.co.uk
REVIEW: SUNDAY LUNCH AT ROAST, BOROUGH MARKET
REVIEW: AMERICAN GRUB AT JAM JAR, NEWCASTLE
MORE GOING OUT REVIEWS