Why go?
We know it's a bit of a
#FirstWorldProblem
, but sometimes shopping can be so exhausting.
If you've ever had to battle your way through Westfield with an armful of bags and a body weakened by excessive
credit card expenditure
, you'll know the feeling.
So what could be better to revive your flagging spirits than a nice
bit of steak?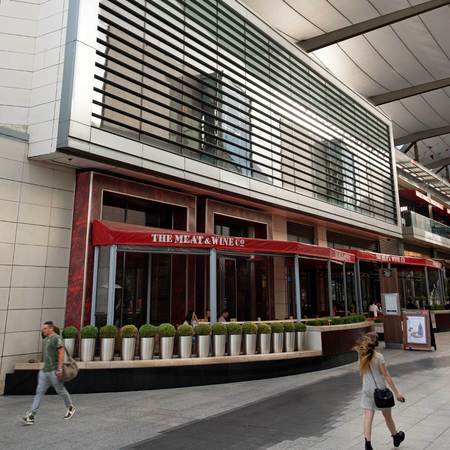 Thanks goodness then for The Meat Co. This
South African restaurant
is positioned perfectly next to the House of Fraser exit at
Westfield London
, so you can literally be off your feet, cocktail in hand, mere moments after splashing the cash.
Absolutely start with cocktails in the bar downstairs. It'll help you to appreciate to decor upstairs, which is Nandos-luxe crossed with a game hunter's lodge.
Amber coloured walls are evocative of the African sun going down. Light fittings resemble the same curve of an elephant's trunk... It's only a matter of time before you have to stop yourself belting out
The Circle of Life
. In a good way.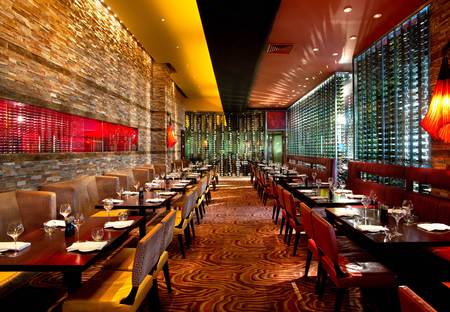 Eat?
Vegetarians are more than welcome
at The Meat Co. (try the intriguing chocolate and beetroot bread, and the crisp salty calamari, if you're one of those veggies who eats fish) but it's the meat-munching contingent who are going to get the most out of a visit.
Our South African waiter had an exceptional knowledge of the menu and the stories behind each dish. In fact, he should really have been working on commission for the SA tourist board, such was his enthusiasm.
We knew he wouldn't steer us wrong when we tried his recommendation for traditional boerwors - a spiced curly sausage on a mound of delicious polenta - this was South African
bangers and mash
, and we liked it.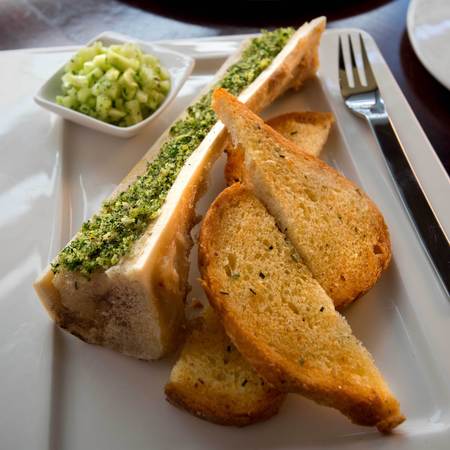 We quickly moved on to the main, meaty event: a thick juicy piece of steak and half a
rack of ribs
which appeared to come from a cow the size of an elephant.
The taste was flawless. Our steak was the kind of meat we could fall in love with and start a life together if only we hadn't just devoured it.
The menu also boasts exotic specials like
kangaroo fillet
, if you're into that sort of thing, plus burgers, if you're really not.
If you still have
room for pud
, try the tasting plate. Our eyes lit up when we discovered it was essentially ALL the puddings in slightly smaller sizes. It makes for a decadent finale shared between two or more.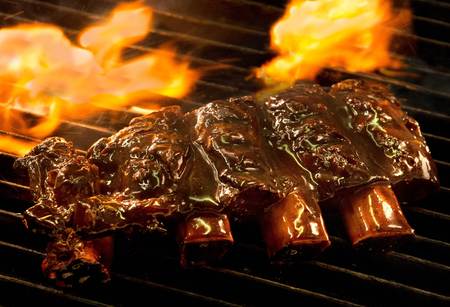 Drink?
The cocktails are good and strong and there's a daily happy hour where you can choose from a selection of
classic cocktails
for under a fiver. If you fancy something more adventurous, get the bartender to show you his not inconsiderable skills (the boozy ice tea is very good).
If wine is more your thing, you're also in luck. Forget what your dad told you about French red being unparalleled -
South African red
is where it's at. We had a full-bodied merlot and a spankingly fruity blend of Shiraz, Grenache and Primitivo.
The lowdown
Dinner for two with cocktails and wine £160
The Meat Co. Unit 1026 Westfield, Ariel Way, London
0208 749 5914,
themeatco.com
DIM SUM AT BROMPTON ASIAN BRASSERIE, LONDON
10 FOODIE TRENDS YOU NEED TO KNOW FOR 2014
MORE GOING OUT REVIEWS