Why go?
We know, we know. London is absolutely saturated
with posh burger joints
, so why bother with this one?
Well, it's because this one actually
is a little different
, that's why. Bear with us.
Nestled in Tooting, the restaurant, created by Faraz Ahmad, is a hidden gem you can discover before everyone else does. It prides itself on its burgers and shakes (obvs, the clue is in the name), all created with a passion for flavour and originality, whilst using
the finest ingredients
including Herefordshire dry aged beef.
And you can most certainly see that when you read the menu. Because we don't know about you, but we haven't had the pleasure of tasting a truffle burger anywhere else.
Eat?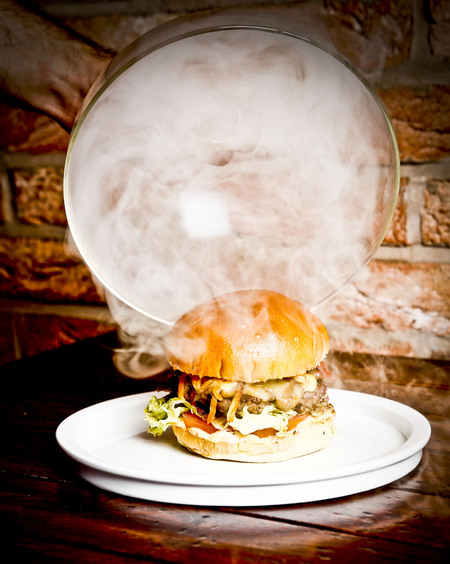 Ah, the food. We're already having
burger withdrawal symptoms
, and it ain't pretty.
We obviously had to try the aforementioned truffle burger, the newest addition to the menu. The 'Truffle Shuffle' is all white truffle mayo, beef patty, gruyère cheese, honey & onion truffle glaze and tasted as good as it sounds.
We also opted for a more traditional option in the 'Plane Jane', consisting of mustard, tomato, lettuce, beef patty, American cheese, gherkins, onion and ketchup.
Both were deliciously juicy and came with
lovely toasted brioche buns
, which is quite frankly the only way to have a burger.
We had rosemary chips and fresh coleslaw as sides, but to be honest just the burgers would have sufficed.
Drink?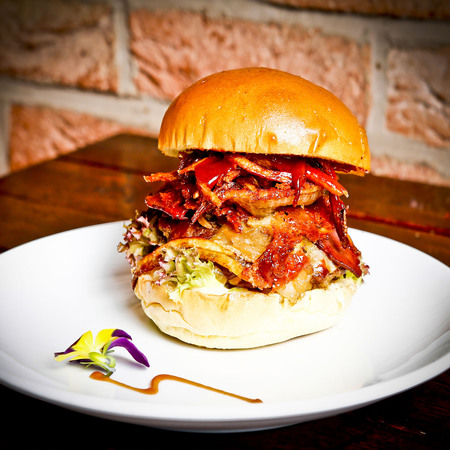 We won't bore you with the classics the restaurant serves such as coke
and orange juice
. Because it would be doing it a disservice.
No, what you really want to try when you go to Meat & Shake, as the name suggests, are the milkshakes.
And not just any old milkshake, oh no. We had Salted Caramel and Fig & Cinnamon and what can we say? Worth every. Single. Calorie.
The lowdown
Dinner for two with drinks, a very reasonable £30.
Meat & Shake
, 47 Upper Tooting Road, SW17 7TR
REVIEW: DRAKES TABANCO TAPAS RESTAURANT LONDON
DIM SUM AT BROMPTON ASIAN BRASSERIE, LONDON
MORE RESTAURANT REVIEWS