WHY GO?
For those of you wanting an authentic
Spanish experience
, then this critically acclaimed Mayfair haunt is your ticket.
Celebrating its 20th anniversary this year,
the restaurant is reasonably priced
in spite of its Mayfair postcode.
With such
great food and service
, it's not a surprise that it's been open for so long.
EAT?
With the help of General Manager Fernando and server, José, we gorged on a feast of traditional delights from their specials board, including black pudding with port wine sauce, grilled cod fillet, pork cheeks and belly, and a huge array of other plates.
The extensive permanent menu has
a vast choice of meat
, fish and veg. We sampled sizzling prawns, langoustines, fresh squid and chicken skewers with chorizo.
Plus their
traditional style desserts
were such sweet treats.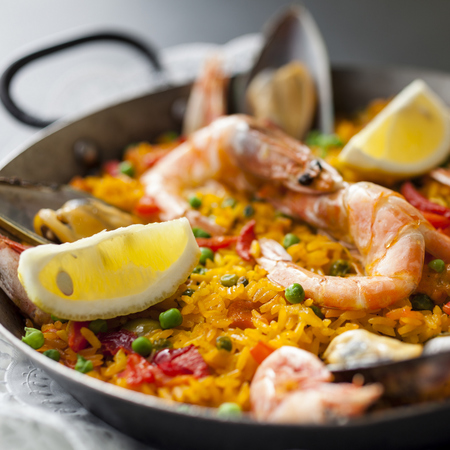 DRINK?
They've a
great selection of cocktails
and Spanish drinks like a drool-worthy Sangria and non-alcoholic grenadine-laced drinks which were just as yummy for those staying on the wagon.
Their wine list is lengthy and
the red we sampled
complemented the food perfectly.
THE LOWDOWN
A set-lunch menu offering two tapas and a glass of wine, beer or soft drink is priced at £10.25 and dinner
set-menus
start from £16.25.
For their 20th Anniversary,
El Pirata
will be offering diners the very first menu from 1994 at the same prices, throughout September.
For £12.50 per person, diners can enjoy a selection of cold meats and seafood along with eight tapas including, Albóndigas (meatballs), Arroz con pollo (spanish rice with chicken), Gambas al Pil-Pil (prawns in olive oil, garlic & dried hot chilli peppers), and Lentejas (lentil stew, chorizo & panceta).
El Pirata
, 5-6 Down St, W1J 7AQ
LONDON RESTAURANT REVIEW: NAMAASTE KITCHEN
REVIEW: JUICY BURGERS AT MEAT & SHAKE
MORE RESTAURANT REVIEWS
LOTS MORE ON HANDBAG.COM