WHY GO?
Situated in the historic Victorian railway arches of London Bridge, Vinopolis
gives wine lovers
the chance to embark on an adventure for the taste buds.
The tour has an awesome range of wines on offer and gives everyone
the chance to learn about the secrets of wine tasting
so you can impress your friends with your fountain of wine-related knowledge.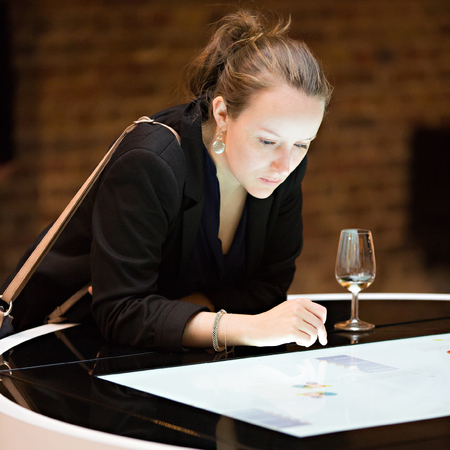 HOW DOES IT WORK?
There's a choice of various different wine experience packages with 7, 12 or 16 token to spend on different wines,
champagne
and even absinth. There's a tour for every budget.
A short intro to
the tour
teaches you to slurp and guzzle correctly before setting you free in the labyrinth of wine rooms.
It's a uniquely personal experience with interactive quizzes to discover how your
marmite fetish
and so on, might reflect what wines to give a go or avoid.
There's no need to bring
a notebook
either, because Vinopolis will send you a list of what you've tried, if you register with them.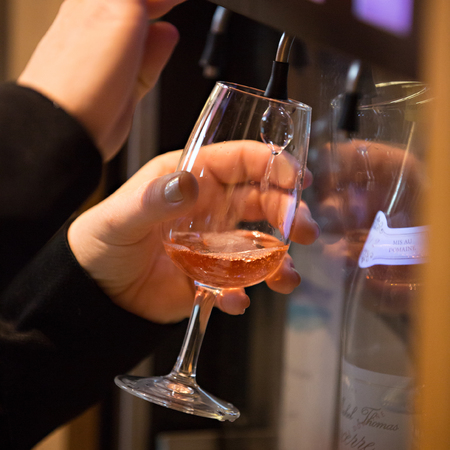 EAT?
From
pizza
and steaks to the tapas bar, there's an extensive range of
foodie favourites
to fill you up before you go rogue in the wine areas.
We tried the
yummy tapas
board, with freshly cut meats, cheeses, olives and other nibbles. Perfect with a glass of wine in hand.
THE LOWDOWN
The packages range in price from £27 with 7 tokens for up to 2 hours, to £38 with 16 tokens for up to 3 hours.
It's open daily but the tapas bar is closed on Sundays.
They've a wine and dine package for £35 per person on Sundays, with a 2 course Sunday roast and
bloody mary
included.
Plus, at no additional cost to the wine experience ticket, Vinopolis have brought together a selection of brands eager to give you the experience of the summer with their Summer of Love indoor festival.
From 2nd August - 30th August, listen to the beats from great DJs, devour alcoholic ice lollies from Lickalix, and check out the pop up fashion brands on offer. For more details, check out
their website
.
Vinopolis
, No.1 Bank End, SE1 9BU.
BLUFFER'S GUIDE TO KNOWING ANYTHING ABOUT WINE
LONDON RESTAURANT REVIEW: EL PIRATA
MORE REVIEWS
LOTS MORE ON HANDBAG.COM