Why go?
Londoners like New Yorkers are on the perpetual hunt for a
bloody good steak.
Preferably one served rare, with a side of triple cooked fluffy chips and a stiff gin based drink.
Gillray's Steakhouse by Westminster Bridge has obviously been paying attention to our meat based rantings and decided to satisfy everyone's
carnivore needs
with flare.
Perched on the edge of the Thames, overlooking the London Eye out of one side and the Houses of Parliament the other, you get your steak fix with a side of
London tourist attractions.
Of course, you can always battle it out on Westminster bridge with the school parties if you prefer.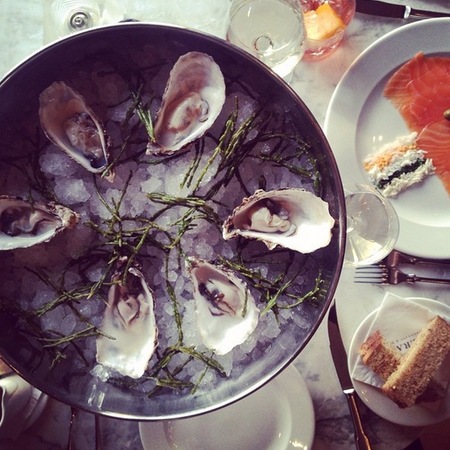 Eat
To get things started, Gillray's have replaced the traditional bread in a basket with cheese stuffed Yorkshire puddings; just so you were under no illusions as to the level of gluttony for the evening.
For starters, sink a
platter of oysters
and some Forman's smoked salmon between you.
Then choose from their varied steak menu, divided by cut and whether you want bone in or out. We're sure there are other mains, but let's not muck about - everyone is there for the beef.
It is all Aberdeen Angus steak
sourced from English farms
and we can recommend their melt-in-the-mouth fillet and flavoursome T-bone.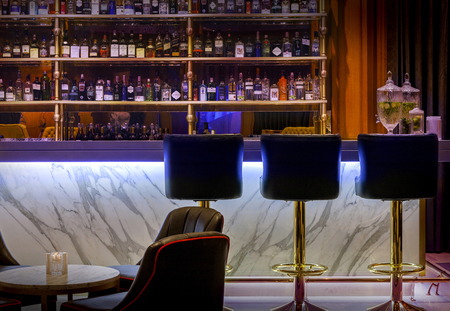 But what is meat without a good sauce? Dive into their stilton cheese or red wine and bone marrow sauce, perfectly mopped up with a side of chips and some token greens. Although not sure creamed spinach counts as one of your five-a-day.
If you can squeeze in pudding and some more dairy, their
selection of ice creams
are the perfect end. Salted caramel, and more creative flavours like rhubarb and custard round the meal off nicely.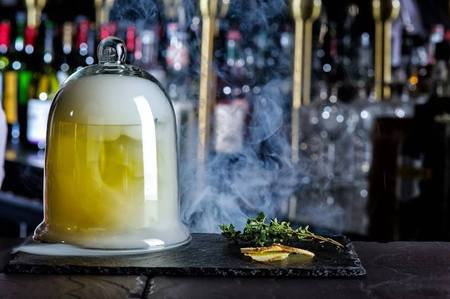 Drink
You can just take in the views at the ample cocktail bar section of the restaurant, lounging on one of their huge yellow sofas.
In the name of research we can confirm their negroni is spot on and if you're after something fancy,
some of their cocktails
come under a dome filled with smoke. However if you are just in need of the good stuff, no fuss, Gillray's prides itself on being a good gin bar. An impressive collection for any gin lover, and the bar man will happily recommend something new for you to try.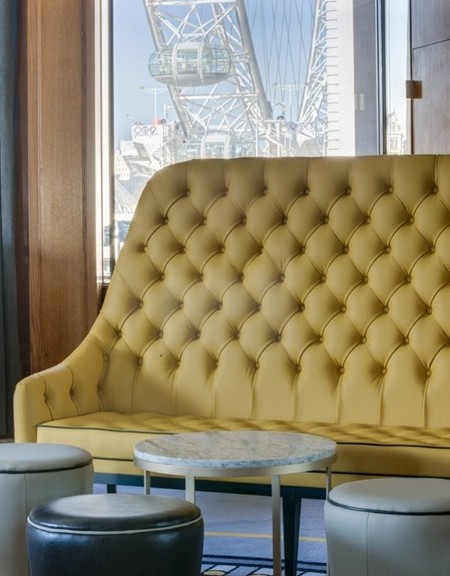 Lowdown
Gillrays' Steakhouse & Bar, London Marriott Hotel County Hall, Westminster Bridge Road, SE1 7PB
020 7902 8000,
gillrays.com
Got a restaurant tip? Tweet us
@handbagcom
LONDON RESTAURANT REVIEW: MOSHI MOSHI
LIFE SKILLS: HOW TO MAKE A BOOZED-UP WATERMELON
AMERICAN RECIPES YOU NEED TO EMBRACE