It is 4pm and you can not stop yawning at your desk - what is a girl to do?
We asked expert Elizabeth Montgomery, a London-based Holistic Nutritional Therapist, to give us her never fail tips for
keeping energy levels high all day long.
NOURISH YOUR BODY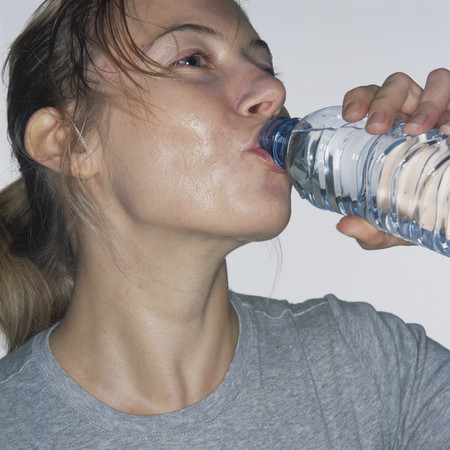 HYDRATE YOUR BODY
"Drink 6-8 glasses of
pure water daily for fatigue prevention
, hydration and adrenal health. Decrease the caffeine, bump out the alcohol (big adrenal stressors) and go for vegetable juices (fruit juices spike blood sugar) and herbal teas instead."
EXERCISE
"There are many types of energising exercise we can all do. As little as 30 minutes of 4 times a week can add years to your life.
Try
power walking in nature
, yoga, dancing or interval training. It doesn't matter so long as you move your body and enjoy it!"
MEDITATE
"A good way to take stress off of the adrenals and the body/mind/spirit complex is to find time to
meditate on a daily basis.
The body and breath are very interconnected, and when we meditate on gentle rhythmic breathing for as little as 10 minutes a day, it can have profound effects on stress reduction and our overall well-being.
A simple 10 minute meditation:
Sit comfortably with legs uncrossed and spine straight. Take a few deep breaths, in and out, then slowly adjust the breath to a gentle rhythmic manner. Simply focus on the air passing in and out of the tip of your nose. Keeping ones attention on the gentleness of the in breath, and sensation at the end of the nose. When you find the mind wandering, just gently bring it back to the breathing, in and out of the tip of the nose. Try this for 10 minutes a day, and notice a sense of calm and difference in how you feel as you go about the day."
For more from Elizabeth Montgomery, visit holisticnutrition.co.uk
Healthy steps that'll make you live longer
ARE PROTEIN SHAKES GOOD FOR YOU?
10 HEALTHY HOMEMADE LUNCH RECIPES
MORE GYM BAG ADVICE