We all want to look like
Helen Mirren
when we're in our 60s. From kale to facials we'll happily give something a try if it means reverting the
dreaded signs of ageing.
But what about using exercise as a part of your
anti-ageing regime
?
BUPA has reported
that adults who exercise for 15 minutes or more each day live on average three years longer than those that don't.
Even more, it's not just
life expectancy
that's extended - the
ageing of cells can be reduced
and bone density, stamina and mobility can be strengthened too.
You need to see exercise not as a short term fix to get the body you want now, but rather an investment in your long term health - like brushing your teeth or
avoiding high cholesterol foods.
How much and what kind of exercise?
Aim for 30 minutes of
moderately strenuous activity a day
. The ideal level of exertion leaves you flushed and breathing more heavily than normal, but still able to hold a conversation.
Any physical pursuit that keeps your heart rate up for half an hour is applicable - including things like sex and dancing. Bonus.
If you are looking to
maintain your flexibility and posture
then opt for an exercise which stretches your limbs, such as
yoga
or pilates.
If you're looking to keep your heart fit and healthy
then try swimming
, which is a great cardio and muscle work out.
Research suggests we put on around 5 pounds per decade. If you want to keep the weight off, choose a high intensity workout such as running, cycling or spinning.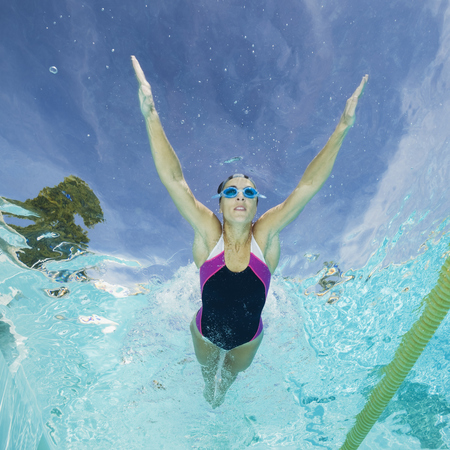 But exercise can't actually stop wrinkles...can it?
Yes - according to 2014
research by McMaster University.
The research was conducted by comparing adults who exercised three times per week to those who didn't exercise at all.
At the end of the trial, those that exercised had a thicker, more supple inner dermis (skin) and stretchier more flexible outer dermis. In fact, 40+ year olds had skin that was similar to the 20 year olds that were tested.
It gets better. The research also gave preliminary indicators that exercise reduced greying and baldness.
Healthy body, healthy skin, healthy hair - anything else?
Yep! Experts also believe that exercising can improve your
brain function
, mental health and prevent diseases in later life such as Alzheimer's.
Try doing exercises that move your arms and legs to different sides of your body, suggests age site,
Prevention
. Crossing limbs across the midline helps the two sides of your brain 'communicate' with each other, something that deteriorates later in life.
Also remember that exercise isn't limited to physical activity - give your brain plenty of puzzles, problems to solve and intellectual stimulation to keep it fit and healthy like the rest of you.
So get going - your future self will love you for it. We'll see you on the dance floor aged 88...
CELEBRITY WOMEN WHO JUST DON'T AGE
Do you exercise for your future self? Tweet us
@handbagcom
.
HAVING A BABY OVER 33 MEANS WOMEN CAN LIVE LONGER
WAYS TO KEEP FIT ON HOLIDAY
MORE DIET AND FITNESS NEWS