For anyone working on reaching that
next level of weight loss
and muscle toning, you must use weights.
A lot of women avoid using weights out of
a fear of getting bulky, however this is a serious misconception
and you need to understand the facts before running away from
the dumbbells.
Ramona Braganza, fitness guru and personal trainer to the stars
, told us, "Usually when you say weights to women they freak out and say, 'Oh I don't want to get big and bulky!'
Well, hello you have to work out
so
hard to get big and bulky.
Most women have to train
very
hard to
get muscle tone.
"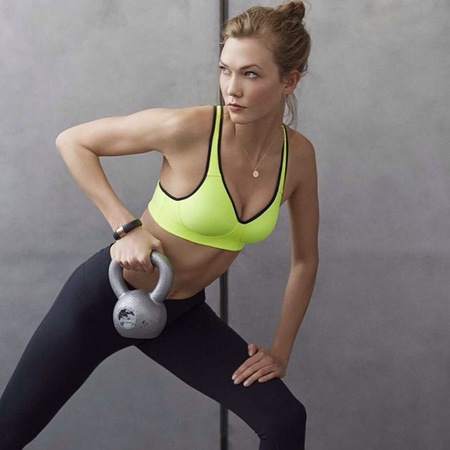 And remember, just
using your muscles burns fat
and
speeds up your metabolism
- the key to
weight loss.
Ramona wants women to understand that, "the main thing is using weights for working out and then definitely
protein for strength training
to build muscle tissue.
The circuits I use are strength training and I mostly use weights, for shaping a body, that's the quickest and best way.
If you just use body weight, that's OK, but you actually have to tear the fibre and rebuild it and the only way to do this, is to hold some kind of weight."
Are you struggling to lose that last bit of weight? Tweet us a picture of you lifting those dumbbells
@handbagcom
The best celebrity bikini bodies
IF YOU ONLY DO ONE EXERCISE, IT SHOULD BE...
WHAT TO EAT AFTER YOU WORKOUT
MORE GYM AND FITNESS ADVICE