Jessica Alba
has been food shopping in LA and we've been snooping into her
healthy diet
and
routine
.
We also spoke to her personal trainer Ramona Braganza about the
celebrity diet
she suggests.
Protein rich smoothies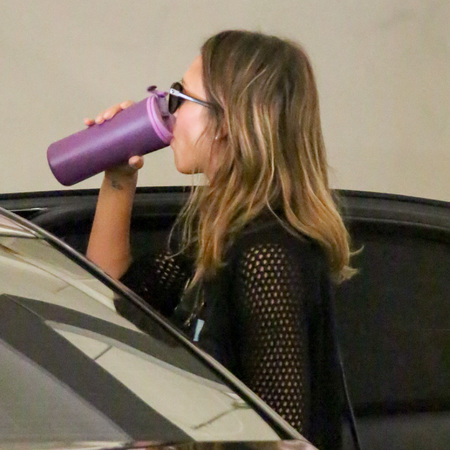 Jessica was snapped taking a swig from a shake bottle, and whether its
green juice
or a
peanut smoothie
, you can be sure there's protein involved.
Speaking to Ramona she explained, "A lot of times you'll have fruit juice, it's very high in sugar, high in calories, raises your blood sugar levels.
When you add protein to it, it kind of easily raises it, it doesn't go spiking up and down and the
benefit of protein
is that you're adding to muscle building all day long."
She recommends Everything But The Cow's new soya protein drink as it's 'easier on the stomach' than
synthetic powders
and
whey protein
.
Natural sugars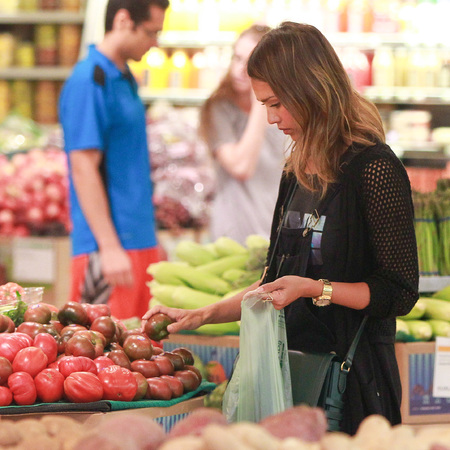 We all know
how bad refined sugar is
, so what's the deal with natural sugars? Jessica Alba loves fruit, is this allowed?
Ramona explained, "Fruit sugar is fine. You could have fruit sugars, you could eat fruit all day long but no ones interested in that…
Working with Jessica, she knew I liked chocolate, so she would get me a piece of
chocolate dessert
and she'd have one bite and pass the rest to me knowing I'd eat the whole thing.
So, if [like Jessica] you can have a very small amounts it's ok, it's more if you have it everyday."
Superfoods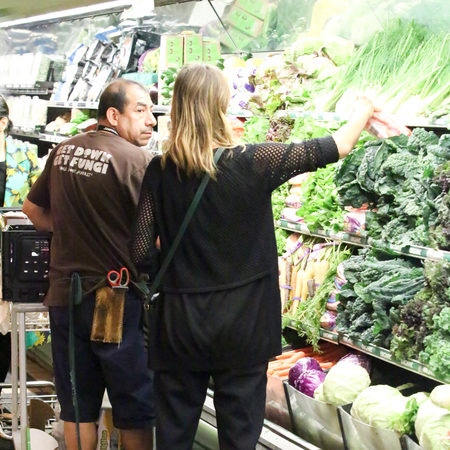 Look at Alba, grabbing for the
kale
.
We're always being told about
the superfoods to fill our diet with.
Whether it's a veggie selection of kale,
broccoli
and spinach, or the best thing since chia seeds, some foods are a grade above.
Green juices for example won't spike
blood sugar levels
and if you add in key superfoods like chlorella or
spirulina
you get an extra protein boost.
The best bikini bodies
Everything But The Cow soya protein and real fruit shakes are available now nationwide at Holland & Barrett for £2.49.

For more information visit www.facebook.com/EverythingButTheCow
JESSICA ALBA'S BODY CONFIDENCE TIPS
TASTY MEALS THAT LOOK LIKE CARBS (BUT AREN'T)
MORE HEALTHY EATING ADVICE