Where has this hot weather come from? Suddenly it got sunny and we finally peeled away our thermal tights and thick jeans to reveal our legs haven't improved after a long winter of pie-eating hibernation.
In a frantic panic to wear shorts once more - here's all the
expert advice
we could lay our hands on about having mini skirt ready legs in no time.
Down the gym: Use the calf machine
If you are a gym bunny, a calf toning machine is, unsurprisingly, one of the best ways to
tone your calfs
. What are the chances?
Lift and lower the weights slowly and with control, aiming for three sets of 10 reps.
The secret to Blake Lively's legs
For a
simple at-home exercise
to tone up your legs, work on the peroneals (the bit on the outer of your shins), stand with your feet hip-width apart, toes pointing away from your body at an angle.
Rise up on your toes as high as possible, like a ballet dancer, and then slowly return to the start. Do 20 reps a day.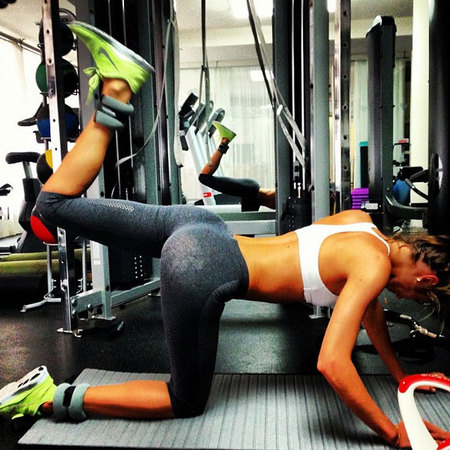 Candice Swanepoel's leg workout revealed
The secret weapon in Candice Swanepoel's exercise armoury?
Kneeling leg presses
with ankle weights, followed by
daily squats.
"You know what's good - if you squat and when you come back up, you squeeze really hard. That works," the Victoria's Secret model told
Vogue.
Find out how to do
Candice's kneeling leg presses perfectly.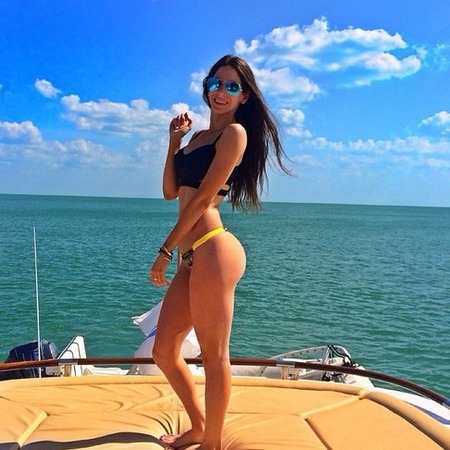 Jen Selter says get walking
In
her new fitness column
, Instagram fitness star Jen Selter says she supplements her gruelling squat workouts with plenty of walking; making sure she does at least 2.5 miles a day.
Use a fitness tracker
to monitor your progress and ensure you get in your steps.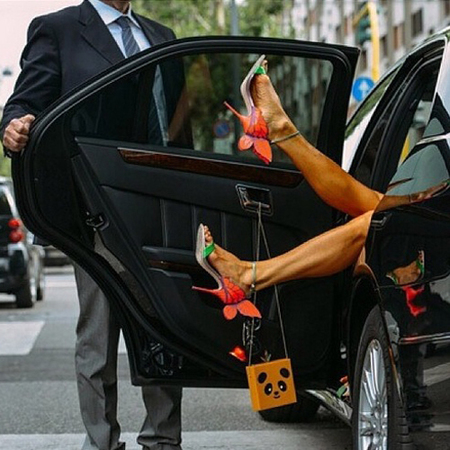 Target toning isn't enough
Unfortunately you can't just target your thighs and forget the rest of your body.
The best way to tone up your legs is to
increase your cardio workouts all over
. Running up stairs, cycling and skipping are all great ways to workout out and tone up your legs in the process.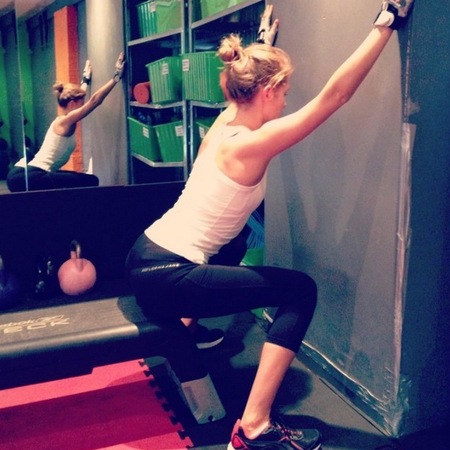 Perfect Millie Mackintosh's wall squat
Embrace the wall squat for perfectly toned pins and firm bum like
Millie Mackintosh
. They are worth the pain.
Instructions this way.
Best celebrity leg exercises
Tips to share? Tweet us
@handbagcom
CELEBRITIES GET FIT WITH HORSE RIDING
EXERCISING YOUR VAGINA JUST GOT HIGH TECH