Gone are the days when
protein shakes
spent their days in the cupboards of body builders and delusional student males - women all over the world are signing up to the quick and easy protein fix, but are they good for you?
The logic is clear, with
protein rich diets proven to help with a weight loss and fitness programme.
So, with 57% of female regular gym-goers now take
protein supplements
, we wanted to know if they are actually good for you.
We spoke to nutritionist Emma Wright Boycott and got the facts.
The benefits of protein shakes
They can hugely assist with your
training
,
hunger management
, cravings and prevention of muscle loss during weight loss.
If you are doing lots of
weight training
it is particularly important to try and eat protein as soon as possible afterwards so your muscles can start to repair themselves – this is where protein shakes can be useful!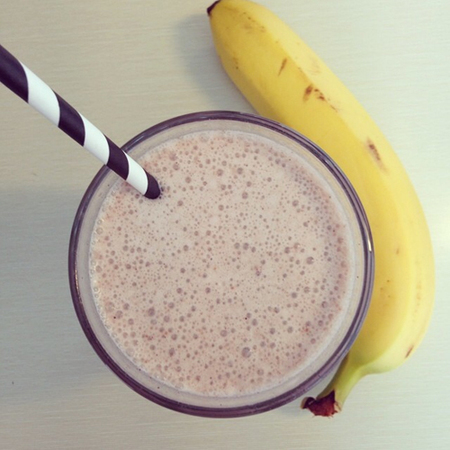 What's in the protein shake?
Protein shakes are often full of artificial sweeteners and preservatives. However if you can get a good quality protein powder without sugar, artificial sweeteners or colours, flavours and additives then they can be very beneficial.
Looking for
the best protein shakes that still taste nice
, you'll find it hard to avoid additives completely.
Using it as a meal replacement
It is often branded as a meal replacement, but Emma would suggest this is only appropriate if, you are working with a professional, have a BMI over 25 and are eating well in other meals.
In addition to good quality protein there also needs to be added fat like
coconut oil
. 
For more nutrition wisdom visit
emmanutrition.com
Are you are fan of protein shakes? Tweet us
@handbagcom
Foods that will make you feel full
WHAT'S THE DEAL WITH PROTEIN DIETS THESE DAYS?
5 PROTEIN SHAKES THAT AREN'T GROSS
MORE GYM AND DIET ADVICE