It's hardly a secret that having a high-fat diet isn't
great for your health
, but did you know it could cause breast cancer?
A study published in the
Journal of the National Cancer Institute
found that women who who ate the most
saturated fat
were 30% more likely to develop
breast cancer
that those who ate the least.
Add to that the fact that in 2009 the World Cancer Research Fund (WCRF) found 40% of all cancers could be prevented by
changes in diet and lifestyle
, and you've got yourself a pretty compelling argument to
eat healthier
.
With that in mind, here are some changes you can
make to your diet
NOW.
DITCH FATTY FOODS
Yep, you got it, avoid
high-fat foods
where you can. Study author Sabina Sieri says: "In general, it is recommended that the percent of total calories from saturated fat should not exceed 10 percent for women."
Avoiding
red meats and processed meats
is never a bad thing either.
CUT OUT SUGAR
The WCRF recommend to ditch sugary drinks and foods which are high in added sugars, high in salt or low in fibre, in favour of
fruits, vegetables, wholegrain and pulses
.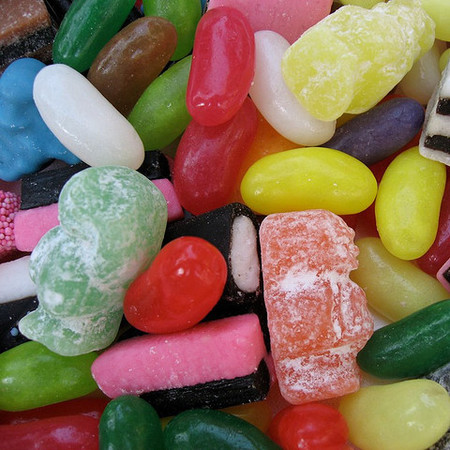 EAT YOUR GREENS
According to Dr Marilyn Glenville, a UK nutritionist, two of the best foods for
breast health
are tofu and miso as well as cruciferous vegetables, like broccoli, Brussels sprouts, cabbage and cauliflower.
"They contain a substance called indole-3-carbinol, which helps the body to eliminate excess oestrogen. Just one and a half cups of these vegetables per day can reduce your risk by 25%" she said. Wow.
LINSEEDS
Linseeds
help your digestive system
to detox oestrogen, as they're packed with lignans. So try and have one tablespoon of ground linseeds per day, on your porridge or
your usual breakfast
cereal for example.
VITAMINS & SUPPLEMENTS
Taking a daily,
good quality multi vitamin supplement
along with vitamin C, and omega 3 (fish oil), should see you in good health by providing your body with a great combination of
nutrients, antioxidants and omega 3
.
This'll definitely make us think twice about our afternoon snacks. Are you guilty of these bad eating habits? Tell us
@handbagcom
HOW TO CHECK FOR BREAST CANCER
NEW DIET APP COUNTS CALORIES IN FOOD PHOTOS
MORE HEALTH AND FITNESS NEWS