When it comes to
Millie Mackintosh
, we all know she's not out eating
McDonalds for breakfast
, but we really could not get our heads around the idea that she'd still be eating a salad when she was
hungover.
We've already covered
how to get drunk when you're on a diet
(we're sensing a theme here) now we need to deal with the next day.
Well, this morning Mills revealed the answer to all our
dehydrated
questions - the hangover brekkie that won't wreck your
diet.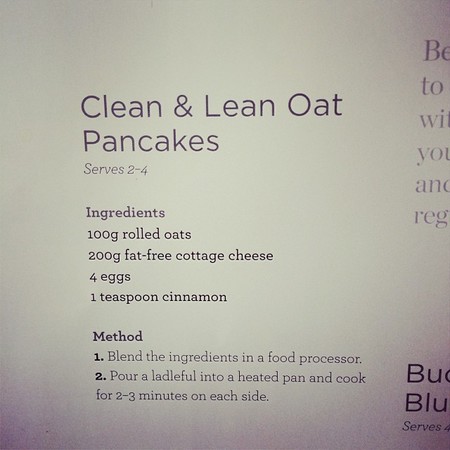 She posted a snap of her Clean and Lean pancake recipe along with a pic of the finished article, which look delish.
We're not sure if that's bacon on top but we're going to assume it is until our desire for salt has been fully dealt with.
Another hangover cure we've heard of again and again is
good old coconut water.
We know Millie's a fan, and today she posted this along with admittance that she was feeling a little worse for wear.
Sorry, now you've got no excuse to have Dominoes.
What's your best hangover remedy? Tweet us
@handbagcom
WEIGHT LIFT YOUR WAY TO A BIKINI BODY LIKE MILLIE MACKINTOSH
5 PEOPLE TO FOLLOW FOR WEIGHT LOSS TIPS
MORE DIET AND FITNESS ADVICE