The gym can be a nerve wracking place if you're a new member. There are people walking around naked in the changing room, funny man smells wafting from the weight area and don't even get us started on the sweaty marks left on the equipment.
In fact, 74% of UK adults have personally experienced or witnessed bad fitness etiquette. 41% of us are put off by nudity in changing rooms, while 16% of people admitted to not washing their gym clothes between workouts, according to a survey by
Nuffield Health
. Ew.
Follow their top tips to avoid major gym embarrassments.
Give everything a wipe down
Sweating while working out is normal
. It helps the body cool down. But when sweat transfers onto workout benches or cardio kit it can come into contact with bacteria on the skin, which causes unpleasant odours and can lead to the spread of common infections.
Everyone needs to clean equipment in between uses to combat this. And we mean everyone.
Have the right kit
Always wear
antiperspirant deodorant
, fresh socks and a
clean gym kit
.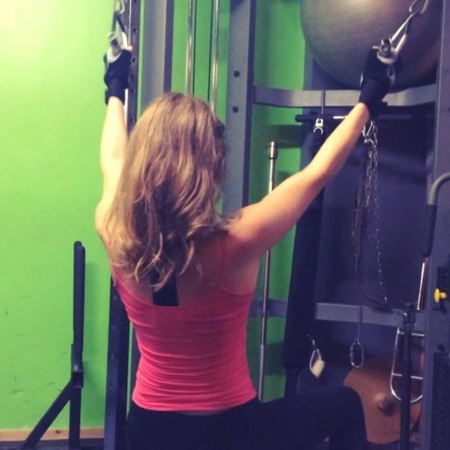 A quarter of gym goers have been forced to move to the other side of the gym because of terrible body odour - don't
let the stinky person
be you!
Changing room rules
Try not to take up all the space on the benches in communal areas - everyone needs a space to get changed. Keep an eye on what is yours, don't leave towels lying on the floor and don't
spend half an hour in the shower
. Everyone needs to use them.
Keep your kit on
Nuffield Health
's survey found that 41% of gym goers have issues with 'excessive or unnecessary' nudity in the changing room, with less than one in 10 exercisers
happy to be naked
in public.
Even if you're
proud of your birthday suit
not everyone will be as keen to see it in all its glory. Keep covered and save the full-frontal for your own house.
Wardrobe malfunctions
Make sure you're wearing the right kit for the type of workout you're doing – 38% of
fitness professionals
have witnessed serious 'wardrobe malfunctions' on the job.
Put everything back where you found it
60% of fitness professionals think gym members
treat fitness facilities like a hotel
- expecting someone to tidy up after them. Put all of the weights you use back in the right place, don't hog machines that you're not using and always leave a jumping jacks worth of space between you and other gym goers.
LAZY GIRL'S 4 MINUTE WORKOUT PLAN
A CALORIE COUNTING MACHINE IS NOW A THING
MORE HEALTH & FITNESS