Getting up early to go to the gym, evening jogs and
weekend yoga classes
might be making us fitter, but they're also making us
chronically tired
.
Kim Kardashian
's the latest to fall victim to feeling shattered when she tweeted about her struggle to get through her
early morning gym routine
.
Too much work
, stress and
poor diet
means we're left feeling zonked.
Forty winks really can make you stronger, faster and more focused.
We asked
Octaspring's
Sleep Expert, Tim Pinchin, to explain just how sleep impacts performance.
How much sleep do we need for a bikini body plan?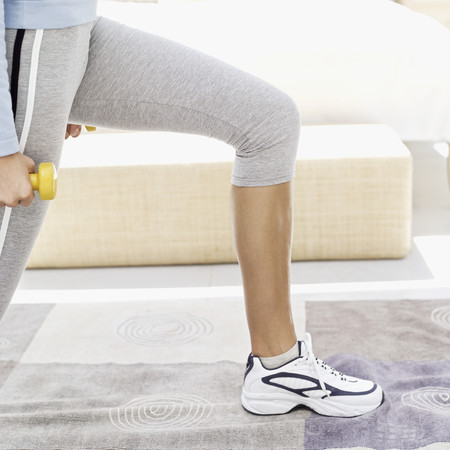 When you're
hitting the gym
, you need more sleep than you normally would, in the same way you need
more calories to burn
.
Stress is being applied to the body and it's those crucial hours in bed that allow the body to recover.
How will sleep deprivation affect us?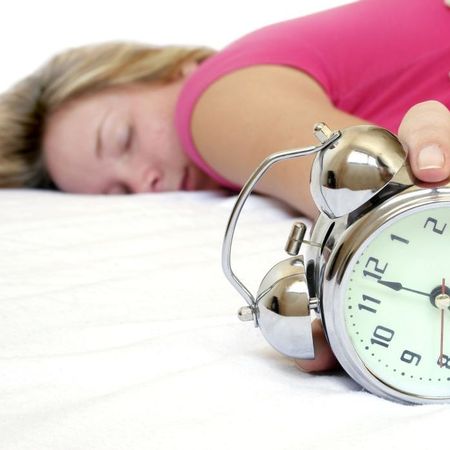 If you're active during the day and
not sleeping at night
, you'll suffer from reduced energy levels.
Rest and recovery time
is crucial for the body's glycogen storage system.
When
you eat carbs
the body stores glucose as glycogen which is like an energy vending machine so if you're not getting enough sleep, your body won't be able to store glycogen properly and stamina goes out the window.
Sleep is also a key element in
sharpness of decision-making
as it effects cognitive function, which means you need to sleep to think. Not getting enough sleep will have a great impact on performance, especially in
coordination sports.
During sleep, levels of the important growth hormone, somatropin, are increased and it is this hormone that is responsible for repairing sore muscles after your workout.
How can we improve our sleep?
Deep or REM sleep is the most restorative and this is only reached through pure comfort, the right body temperature and zero distractions.
For a good night's kip, make sure your bedroom is dark and cool and
avoid drinking caffeine
after 5pm too.
Spend some time reading or listening to chilled music before nodding off, to take
everyday worries off your mind
.
Also, invest in a quality bed that supports your spine and lets your body breathe.
Thoughts? Tweet us
@handbag.com
SHOULD YOU WORK OUT WHEN YOU'RE SICK?
WEIGHT LIFT YOUR WAY TO A BIKINI BODY LIKE MILLIE MACKINTOSH
MORE ON GYM BAG
LOTS MORE ON HANDBAG.COM