Kim Kardashian loves it,
Miranda Kerr
and Gwyneth Paltrow can't get enough – but is the latest trend for ditching your bra bad for your health?
According to research published this year, we've all been slaves to the bra for too long and Kim K might actually have the right idea.
Scientists spent over 15 years studying the breasts of over 330 women in France (obviously) and concluded that
wearing a bra
doesn't prevent sagging or ease back pain. In fact, they found that wearing a bra actually increased boob sag for many women.
Quick, look away while we struggle out of this over-shoulder-boulder-holder and free the girls from their lacy prison.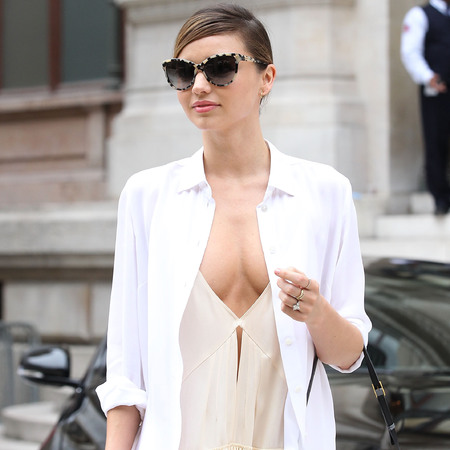 Taking measurements with a caliper, researchers at the
University of Besançon
found that not wearing a bra increased the strength of the breast muscles, meaning they sagged less over time.
However the scientists warned women off abandoning their bras, as years of wearing the undergarment could have damaged our boobs, causing the muscles to degrade. Now there's a lovely thought.
That should be good news for the bra industry however, which currently generates over $11 billion a year, according to
Business Week
.
While ditching your undies may not be physically damaging, it could harm your career as research carried out by the
Centre for Talent Innovation
found that women who go without a bra in the office are less likely to be promoted to high exec-levels.
Sorry puppies, back to the pound with you.
THE BEST BOOB-BOOSTING CREAMS...
7 TIPS FOR LOOKING SMOKIN' IN LINGERIE
TOP 5 TIPS ON GETTING THE RIGHT BRA FIT
MORE NEWS ON BODY IMAGE