If you're on a mission to lose weight it can be very tempting to spend your days stripping off and getting on the scales.
We all know how heavy are clothes are!
But, if like
Lauren Goodger
, you're weighing yourself as much as once a day it could be unhealthy.
The
Towie
star explained that it motivates her to carry on.
However leaders in weight loss schemes,
Weight Watchers
, do not recommend weighing yourself daily.
They rather recommend that you brave the scales once a week.
This is down to the huge fluctuation that can occur during from day to day.
Seeing this change - if it's not going in the right direction - can lead to a big drop in
motivation
.
However some doctors believe that overweight or obese adults may benefit from daily weigh-ins as the pattern of weight loss will be more visible.
So the most important thing, if you are going to weigh yourself a lot, is not to place too much stock in what the scales say from day-to-day.
And if you are going to, you must make sure to weigh yourself at the same time each day - the difference between day and night can be amazing.
Also remember weight is not the be all and end all.
Muscle
weighs more than fat.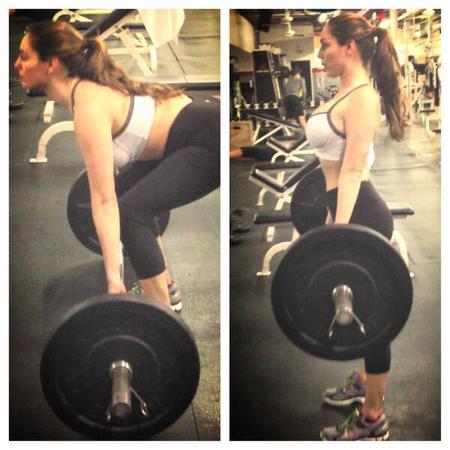 WHY YOU'LL NEVER BEAT YOUR MAN IN THE GYM
HOW TO DO A WALL SQUAT LIKE MILLIE MACKINTOSH
MORE IN DIET AND FITNESS