We got to experience 'the future of fitness' at the hands of workout gurus
Les Mills
and
Reebok
and got some sure fire tips to ensure you find the fitness regime that works for you.
38% of the public want to
exercise
but can't find the right workout for them.
Well, if you are one of these people, take a read of these tips and find the thing that you finally stick to.
1. Make working out social
As social animals, most people respond very positively to
working out with other people.
It has been found that you do 4 times more exercise when compared to working alone.
You are also much less likely to give up. From our personal experience this is based mostly on
motivation
and a touch of shame.
2. Aim for fun not obsession
Les Mills explains that the biggest thing that will help people stick to fitness is fun.
Put simply, you're not going to quit something you enjoy.
He also believes that this can mean that
workouts like BEAT that monitor heart rate
can be helpful to some but only if you are able to avoid obsessing over the numbers.
Of course we don't all like the same things, so don't force yourself to
go running
just because your friend loves it.
Find what
you
love.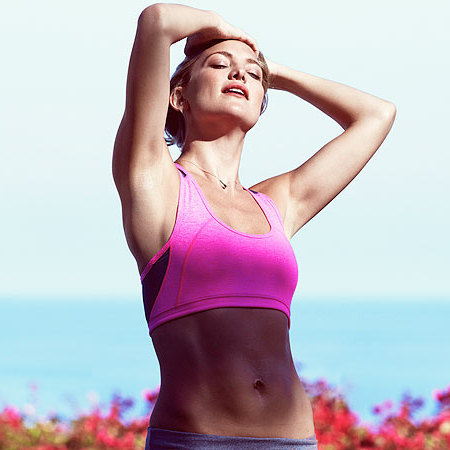 3. Vary your activities
One of the key changes in people's attitudes has been the eagerness to have a variety of workouts.
Not only is this a more effective way to
lose weight and get fit
, it also keeps you interested.
Why not try
kickboxing
one night a week with a
dynamic yoga class
on another day?
It's when you get bored that things become a chore.
5. Don't stop going outside
If you love the outdoors, don't let your desire to get involved in a class stop you from seeing some nature.
You can either find a
bootcamp type class
at your local park, or mix your gym visits with runs or
bike rides.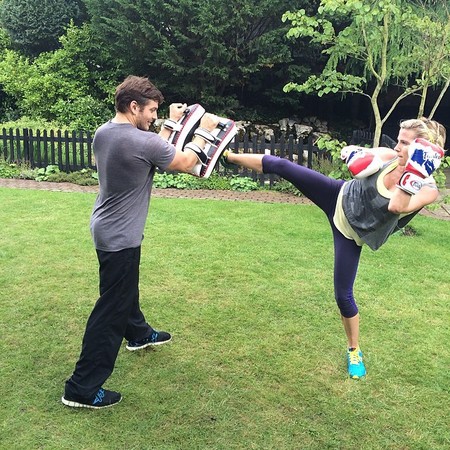 6. Build a relationship with your trainer
If you are going to a class, a friendship with your trainer will help you
maintain commitment.
They will learn what helps motivate you and you will feel like you want to achieve more because they know how far you've come.
Also as ever, it makes it more fun.
6. Music works
There's a reason there's music in every
workout class.
Finding
motivation and rhythm in your tunes
is a sure fire way to stick with something.
Lots of spinning classes harness music perfectly -hill climbs have never been so satisfying.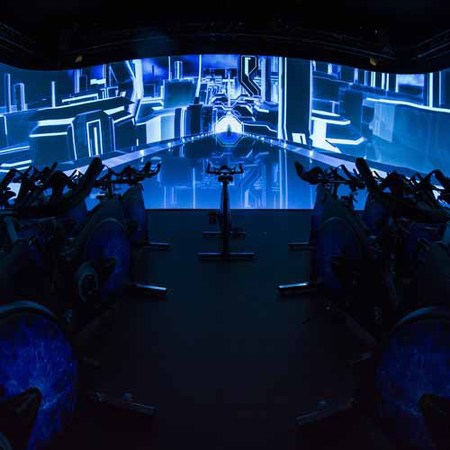 None do this more than
Les Mills
The Trip
, their latest 'immersive' approach to fitness.
Sadly not available in gyms just yet, we promise it will be worth the wait.
With a giant LED screens taking you through TRON-like computer game scenarios, they really have harnessed the fun side of fitness.
WHY YOU NEED TO EMBRACE YOUR SWEAT PATCHES
MILLIE MACKINTOSH IS USING A PARACHUTE TO WORKOUT
MORE GYM AND FITNESS ADVICE