We tried and tested a load of
green juice
for the diet conscious lady on the go - basically those of us without the time or energy to blend our own - and it turns out there are not a lot of options
that are actually healthy.
The mission was to find a juice with a flavour that didn't remind us of
soup
or walking into a greenhouse tongue first.
Okay, so we don't garden very much but you get the idea...
Turns out, this mission is harder than you'd think.
What ingredients are making the juice green?
When it comes to juice, you have to accept that "just because it's green, doesn't mean it's healthy".
We spoke to Dr Sally Norton, Weight Loss Surgeon & Expert and Founder of
Vavista.com
, and she explained that as much as you may not like the idea of drinking vegetables, that is
what makes these drinks healthy.
A lot of store-bought drinks will be mostly green fruits like kiwi, lime and apple - none of which have the
superfood properties of kale
or
spirulina
.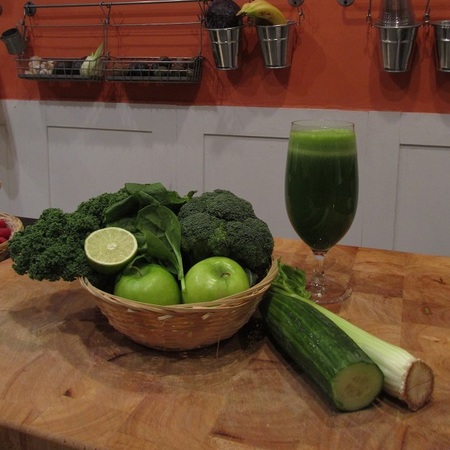 Sugar content
Sally explains, "Green juices can be chock
full of sugar and preservatives.
Look out for the sugar content - and remember there are 20 different ways of listing sugar.
Add up the grams and divide by 4 to find out the teaspoons of sugar they contain.
Anything more than 1 or 2, you may want to give it a miss, as
the World Health Organisation advises limiting sugar to 6 teaspoons a day
if possible."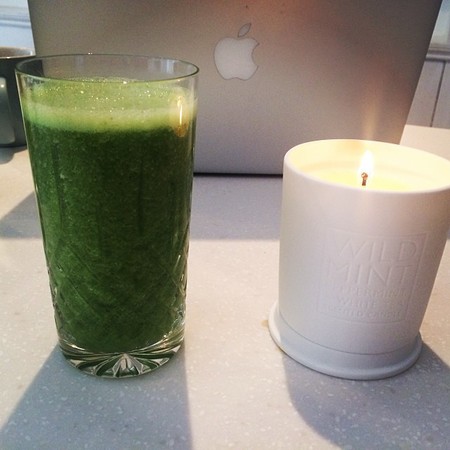 What can you get on the high street?
One of the juices we tested contained as much as 58g of sugar in the whole bottle while the best one, from itsu still has 14.5g.
The Purify 7 Veg
from the Japanese food chain was certainly the best in terms of actual ingredients, however with avocado, broccoli and cucumber, the taste is rather earthy.
"Ideally, for a super-green juice with contents you can trust, make it yourself, using predominantly veg with a touch of fruit to sweeten if needed.
Blend where possible, as you get to keep more of the fibre, which helps you feel full, keeps your guts healthy and counteracts some of
the harmful effects of sugar
anyway," Sally added.
Celebrities and their green juice addictions
Are you a green juice fan? What's your favourite recipe? Tweet us
@handbagcom
THE ULTIMATE GREEN JUICE RECIPE
MIRANDA KERR REVEALS SUPERFOOD SALAD RECIPE
MORE HEALTHY TIPS AND TRICKS