The quest for a
dream bikini body
can be a lifelong effort, but one way of getting there is with a serious celebrity workout.
One workout that celeb girls like
Khloe Kardashian
swear by is boxing.
Kourtney Kardashian is the latest celeb to try out the workout and with impressive skills to boot.
Boxing training
exercises your core
, your
upper body
and is great
cardio.
It's also perfect if you need to expel some
stress
.
Khloe Kardashian has found the perfect way to vent and stay fit: attacking a punching ball with a baseball bat.
Kourtney Kardashian
Kourtney Kardashian
spends her Mondays packing a punch at the gym. She's seen pounding the punchbag vigorously as her trainer yells encouragement.
That's a girl with some amazing stamina.
Cara Delevingne
The hottest model in town has to stay fit and trim, and though we thought she's secretly one of those really annoying women whose metabolism was doing all the work, turns out Cara's doing some boxing.
Khloe Kardashian
Khloe Kardashian has been hammering the workouts
and diet regime since her split with husband Lamar Odom.
We wonder if she's doing any creative visualisation when she's punching...
Adriana Lima
Adriana Lima has been flying the flag for boxing workouts for years.
So if you want
a body like a Victoria Secret model
, this may well be the answer.
Kendall Jenner
While we already know how much
Kendall Jenner loves her core workouts
as well as putting in the time with squats, she's also a fan of punching things rather hard.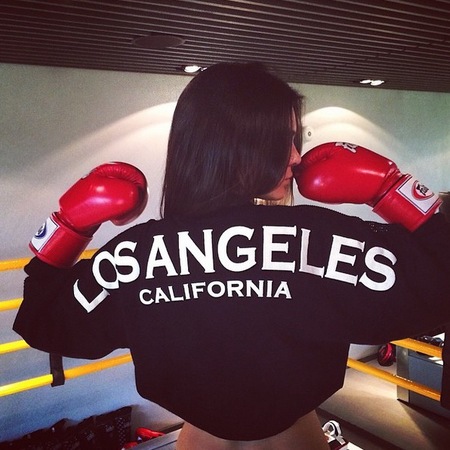 Ashley Tisdale
Ashley is a fan of
kickboxing
as part of
her workout.
Bringing in the legs, this is a sure fire way to get fit and tone up.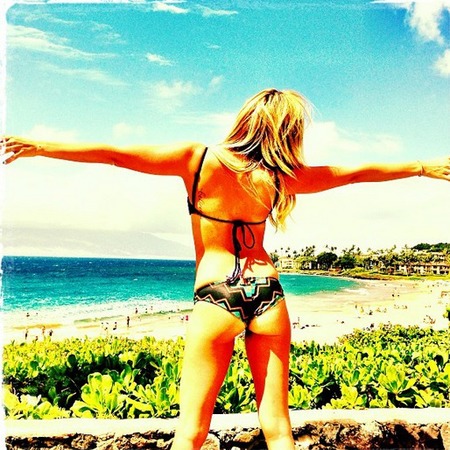 HOW TO GET A BODY LIKE KENDALL JENNER
WEIGHT LIFT YOUR WAY TO A BIKINI BODY LIKE MILLIE MACKINTOSH
MORE CELEB FITNESS INSPIRATION