We've rounded up the biggest fitness trends that gained momentum in 2012, but promise to be massive in 2013.
Give them a try if you're fed up of the treadmill...
1. TRX Suspension Training @
Fitness First
Body weight training is one of the biggest trends for 2013 according to research by the American College of Sports Medicine. Total Body Resistance Exercise (TRX) uses your own body weight as resistance and forces you to stay balanced using your core muscles. Cue washboard abs.
You'll be doing bicep curls while partially suspended in the air in no time! Take a look at the video below which shows
TRX Suspension Training
in action...
2. Bokwa @
Pure Gym
This new approach to exercise is the brainchild of dancer and fitness instructor Paul Mavi who has such a passion for his South African roots that he started introducing 'Bo' (light boxing) and 'Kwa' (A South African war dance also known as Kwaito) to his classes.
Bokwa participants draw letters and numbers with their feet while performing an energizing cardio workout routine. Because Bokwa steps are structured and based on the forms of letters and numbers, you can have two left feet and still get it right!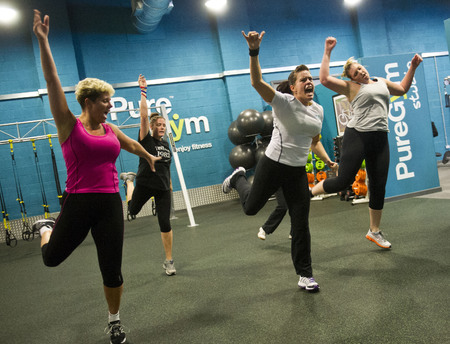 3. Cardio Tennis @
Virgin Active
Burn up to 800 calories in one hour with Virgin Active's new racquet-based exercise class - Cardio Tennis. Participants combine traditional tennis serves and high energy moves to a party pop music soundtrack. Sounds interesting.
You don't need to be a tennis pro to do this class, just enthusiasm and the ability to swing a tennis racquet. Plus, the session combines short high intensity bursts with slower movements, which is great for fat burning.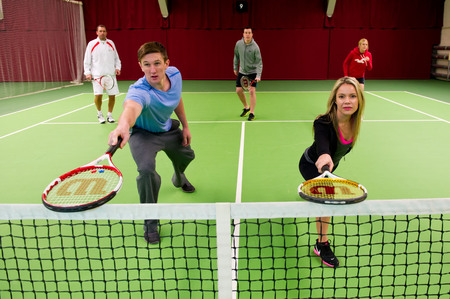 4. Hot Bikram Yoga @
The Hot Bikram Yoga Studios, London
If too much celebrating over the party season has taken its toll and your body is crying out for a much needed New Year detox, then Hot Bikram Yoga is definitely for you.
Bikram Yoga is the nation's fastest growing form of yoga which involves a 90 minute session in a room heated to 40 degrees Celsius with 40% humidity. It's like doing yoga in a tropical rainforest. The steam helps you sweat out unwanted toxins, shift stubborn fat and burn up to 600 calories per session.
Hot Bikram Yoga currently only have studios in the capital, but look out for similar classes popping up all over the country in the New Year.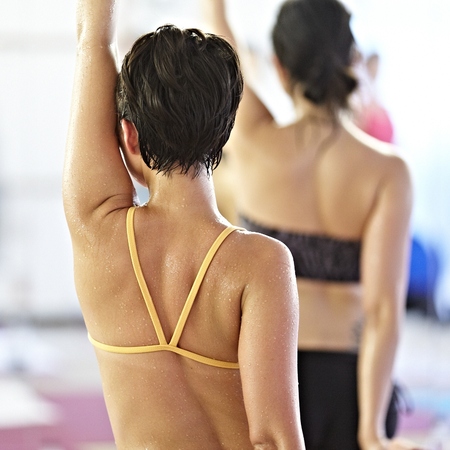 5. Aqua Zumba @
Virgin Active
Dance based workouts are still hugely popular, but Zumba Fitness have decided to branch out into the realm of water-based activities too. Virgin Active will host
Aqua Zumba
classes, which takes the high energy and fun of the traditional Zumba studio class into the swimming pool. This low impact exercise is good for delicate joints, but great for building muscle tone and core strength.
Find out a bit more in the video below...
What do you think?
Leave a comment below to
be in with a chance of winning a £100 goodie bag
KIM KARDASHIAN HAS SPORTS BRA ISSUES
FACIAL YOGA FOR DEFINED CHEEK BONES
ARE WE ALL ON A SEE-FOOD DIET?