Wimbledon
is sure to have its fair share of drama this year, but one thing's for certain – the player who walks off with the £1,760,000 cash prize is certainly going to have a big smile on their face.
Of course, when it comes to tennis players and their earnings, the real action is off the court. For those on the list below, 75 per cent of their wealth is derived
from endorsements,
appearances and exhibition fees.
Here is how much the top tennis plays are really making, according to the
Forbes
list of the
world's highest paid athletes
.
1. Roger Federer (pictured above)
Total Earnings: £46.5 million

Salary/winnings: £4.2 million

Endorsements: £42 million


Federer still holds the records for most singles Grand Slam wins (a whopping 17) as well as the
greatest amount of prize money
won by a tennis player during his career (£50 million to date).
The Swiss pro also commands the biggest fees of any tennis player – raking in more than £650,000 per event for matches outside of the USA. A six-event
tour of South America
in 2012 netted him a cool £9.1 million.
Federer also earns over £26,000 per year from
endorsement deals
. You'll have seen his handsome mug selling products for Nike, Rolex, Wilson, Credit Suisse and Moet & Chandon.
2. Maria Sharapova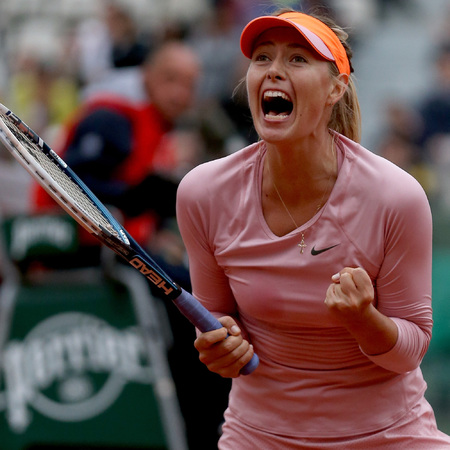 Total Earnings: £18.9 million 

Salary/winnings: £3.9 million 

Endorsements: £14.9 million


Despite only ever
winning Wimbledon
once (at age 17 in 2004), Sharapova is the second highest-earning tennis player working today. And while her all-time career prize money of £17 million is less than that won by either of the Williams sisters, she cleans up when it comes to endorsements.
Her eight-year Nike deal is the biggest in women's sports, valued at £45.5 million, while she has a smaller contract with Head racquets, netting her an annual £1.3 million. In addition, she launched
Sugarpova
– a line of own-branded sweets – which has a target of around £4.9 million per year.
3. Novak Djokovic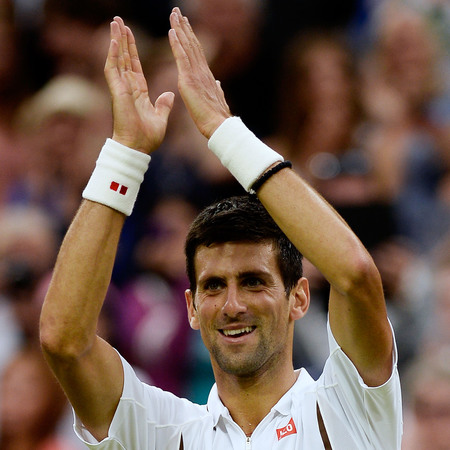 Total Earnings: £17.5 million 

Salary/winnings: £8.4 million 

Endorsements: £9.1 million


With five Grand Slam titles under his belt since 2011, the world's number one player has a respectable £19.6 million of prize money
stashed in his piggy bank.
His endorsement earnings net him around £9 million, thanks to deals with Uniqlo, adidas, and swanky watchmaker Auemars Piguet (their most expensive watch is an eye-watering £840,000).
And to round out his portfolio, Djokovic is also a brand ambassador for Mercedes Benz and Bomadier – the company that manufactures aircraft, including the Learjet.
4. Rafael Nadal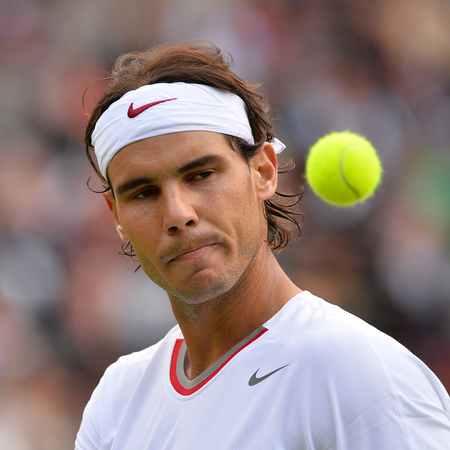 Total Earnings: £17.2 million 

Salary/winnings: £3.5 million 

Endorsements: £13.7 million


Nadal has won £32.5 million in prize money during his career – the most ever won by a player, second only to Federer.
His sponsorship deals include Nike (of course), Bacardi, and French sports equipment brand Babolat. In February 2013, Nadal's official watch sponsor Richard Mille, released a sequel to the Nadal signature timepiece first released in 2010. It could be yours for the bargain price of £449,000.
He also endorses
the affordable family car brand Kia – proving that he really is very down to earth after all.
5. Serena Williams (#1)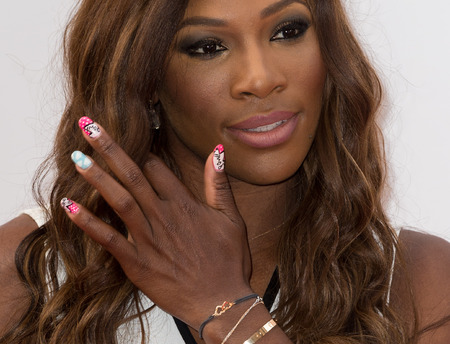 Total Earnings: £13.3 million 

Salary/winnings: £5.5 million 

Endorsements: £7.8 million


Williams' £29.3 million in career prize money is the greatest of any
female athlete
and is fourth among all tennis players, male or female.
Ranking number one for the sixth time during her career, Williams isn't quite as endorsement-happy as others on this list, and has scaled back her sponsorship deals in the last few years. She is still
associated with Nike
, Wilson, Gatorade and OPI.
She also owns a stake in the American Football team The Miami Dolphins with her sister Venus, and the pair both appeared in an ad for the iPhone last year.
Strawberries and cream or perhaps a glass of Pimms? Tweet us your Wimbledon plans
@handbagcom
Naff Celebrity Endorsements
HOW WATCHING ANDY MURRAY COULD HELP YOUR CAREER
WIMBLEDON WAG' KIM SEARS HAS BEST HAIR
MORE SPORTY FEATURES