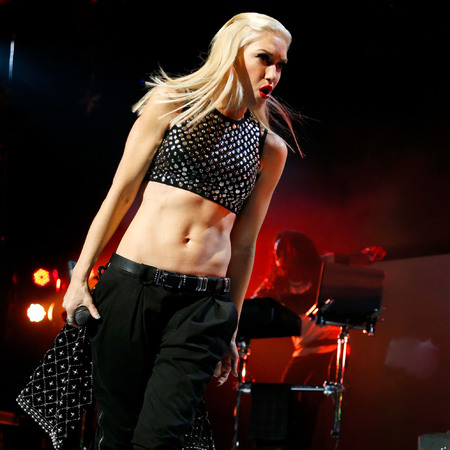 What if we told you that you could be your own Dr Frankenstein? Only instead of assembling a 'perfect' creature using manky old body parts from the bin, you could transform your own body with some specially-targeted exercises?
Well friends, you're in luck (No grave-digging for you tonight!) These training tips from
British Military Fitness
will help you build your own celebrity body - taking the best bits from the world's hottest women...
Get Gwen Stefani's abs
Gwen's got some of the best abs in the biz. (Can you think of many other 43 year-olds who could legitimately rock a crop top?) And Gwen knows that for abs of steel, you need to work that core.
PLANK SUPERMAN:
From the normal plank, lift your left foot off the ground slowly. Then slowly extend your right arm in front of you. You should now be balancing on your left forearm and right foot. Again hold and squeeze in the abdominal area. Aim to hold for 10-30 seconds and repeat two to three times on each side.
Get Jennifer Aniston's arms
If Jen and Angelina ever got in a punch-up over Bradders, we wouldn't know where to put our money. Yes, Ange WAS Lara Croft, but have you seen Jen's arms? We reckon she's got a decent left hook on her.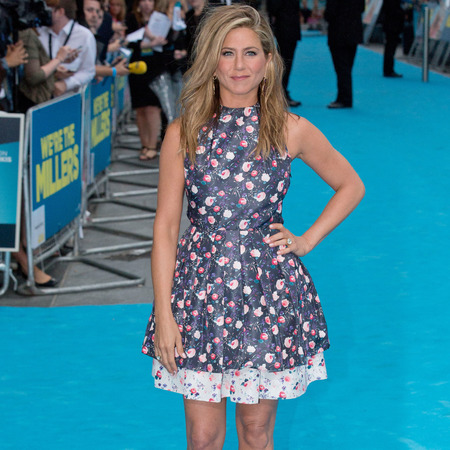 DIAMOND PUSH UPS:
Place palms on the ground and touch thumbs and forefingers together to create a diamond. Perform the press-ups by slowly lowering the chest to your hands and push back up. Put your knees on the ground if you struggle to do 10-12 reps. This will get your triceps working hard and tighten them up in no time.
Get Rihanna's bum
We can't get enough of Rhi-Rhi's bum. If we looked that good in a swimsuit, we'd pretty much take to wearing one every day too. Shaking it in the club is just one way she gets her cardio work in, but we're sure she must rack up some pretty serious gym hours too.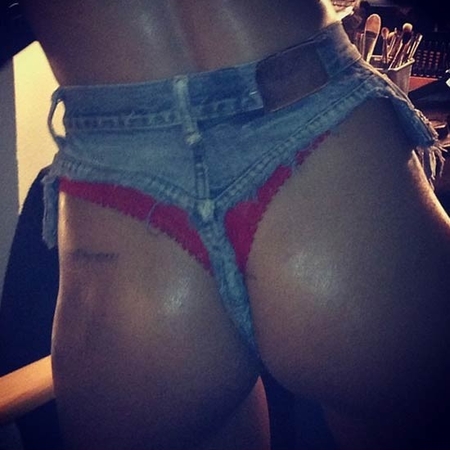 KICK BACK SQUATS:
Stand with your legs shoulder-width apart. Sit back to a squat, bringing your arms into your body. Then bring your left leg straight behind you while extending your arms forward. Return to the squat position, then repeat on the other side. Continue alternating sides for one minute.
Get Cheryl Cole's legs
Let's ignore the massive bum tattoo for a moment and focus on Ms Cole's other assets. The girl's got a cracking pair of pins, which she loves to show off in short flippy skirts and high heels. When you've got it...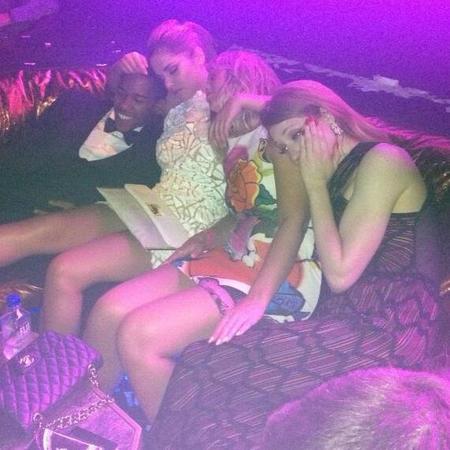 DEEP SQUATS:
Start with your feet shoulder width apart and put your hands on your shoulders to keep your back straight and keep your head up. Lower your bum all the way to the floor (no wussy half-squats here, please!) focusing on controlling the movement, and then stand up.
Get Katy Perry's bust
It takes a lot of confidence to look as good as Katy in some of her stage outfits. And a perky bust is guaranteed to make the boys Roar (sorry, we just couldn't help ourselves…) Use two 5-10lb weights for this move.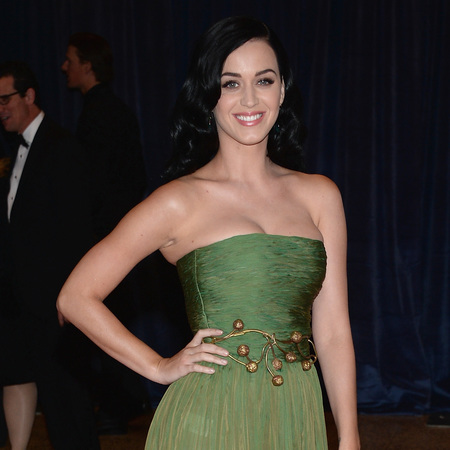 THE ELBOW SQUEEZE:
Raise the weights up to eye level, pressing them together. Open your elbows wide, then squeeze your elbows back together without letting the weights drop down past eye level. Repeat 20 to 40 times.
What do you think of these easy body-toning exercises?
WIN! A 6 MONTH SUPPLY OF E-CIGARETTES FOR 'STOPTOBER'
NEW YORK MARATHON BLOG: PROGRESS AND PERSONAL TRAINING
KHLOE KARDASHIAN'S GRUELLING SQUAT WORKOUT
BRITNEY SPEARS REVEALS TONED FIGURE ON VIDEO SHOOT