The world likes big butts and it can no longer lie.
Gone are the days when
Katie Price's mega jugs
were talk of the town. Now it's all about
Kim Kardashian's impressive behind
munching on a white swimsuit, or celebs showing off their squat workouts.
This weekend alone,
Lady Gaga flashed her cheeks on social media
to promote her new single and Kelly Brook, who found fame revealing her knockers on Page 3, has
also got in on the action.
But the trend extends beyond the bum selfie.
Exercise is in on the action as
squat jumps
are the workout du jour (so long
stomach crunches
, you'll be missed), being championed by the likes of Khloe Kardashian and
Jessie J
.
And for those that aren't naturally gifted in the behind region – you can now purchase
bum boosting pants
with concealed pads. They're the
Wonderbra
for your ass.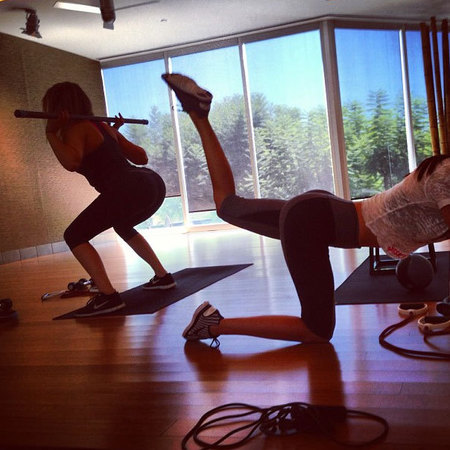 What happened to boobs?
Former Playboy sex columnist (and boob double for
Sex and the City
),
explains to Pop Dust
that it's been on the cards for a while, and she blames, 'J. Lo. Somewhere in The Bronx, in, oh say about 1986, the rebel force was preparing to topple the twin dictatorship.'
What does science have to say on the matter? Theories that men's love of big bums is to do with an animalistic attraction to wider pelvises and their child rearing connotations have been discredited, however scientists are still puzzled and say there may still be something in that.
'What we do know is that a booty is a uniquely female trait,' Viren Swami, Ph.D. of Psychology at the University of Westminster, told
You Beauty.
'After puberty, sex hormones begin to dictate the distribution of fat on the body…[women] end to carry fat in their gluteofemoral region, that is, the butt and thighs.'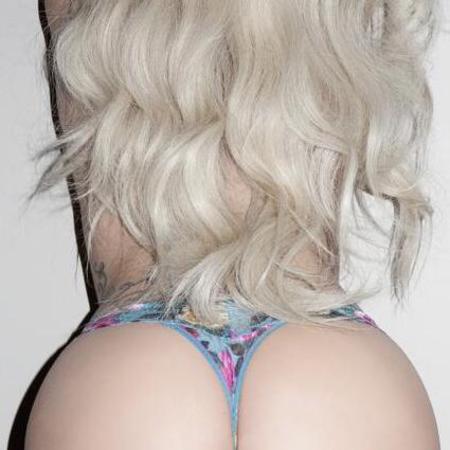 Maybe it's just that we're all a bit more open to the, erm,
possibilities of the butt
when it comes to getting down.
We'll leave it to walking hard-on
Russell Brand to sum it up
, 'A woman's ass is sublime, and the fact that there's an orifice in there is well, it is one of life's great gifts.'
Thanks for the clarification Russ.
All we know is flat bottomed girls – we may have a problem.
HAVE YOU GOT CELEBRITY BUM ENVY OR FATIGUE?
KHLOE KARDASHIAN CHAMPIONS THE JUMP SQUAT
FOR MORE ON BODY IMAGE