Unfortunately you can not get
abs of steel
by willing them to toughen up. Trust us, we try daily.
If you want to rediscover your
stomach muscles
before the warm weather makes an appearance (be summer already) and are hard as nails - the 30 day plank challenge is for you.
Like
the squat challenge
before, the mission is simple - 30 days of stomach tightening planks, increasing the length of time you weep with pain with each day.
30 Day Fitness Challenges
have laid down the rules in their easy to follow plan.
Ready, set, plank: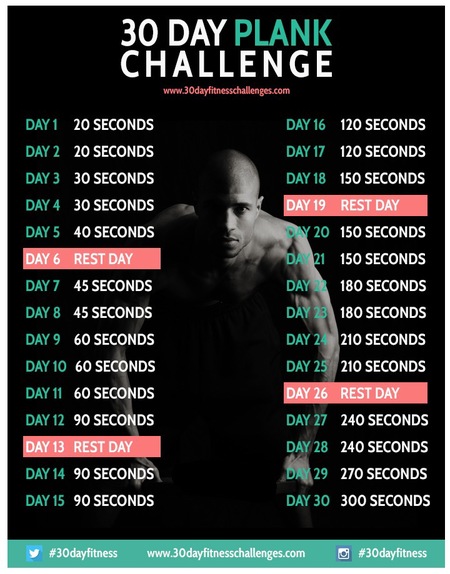 And then when you've mastered that,
Millie Mackintosh
is here to show you how to push it even further with the 'plank of death'.
Sounds a hoot Mills.
3 CHEST EXERCISES TO GIVE YOUR BOOBS A LIFT
10 FOODS TO RESCUE YOUR DIGESTIVE SYSTEM
MORE DIET AND FITNESS IDEAS