Swimsuit season is just around the corner, oh the humanity, and if the thought of taking off that thick jumper is bringing you out in a cold sweat, it may be time to make a change.
One of France's most famous exports, the
Dukan Diet
is a four stage diet that follows a
high protein
, low carb and low fat eating plan.
The
Dukan
Diet experts have developed a 1-day meal plan for those looking to start the diet. This high protein, low carb, low fat plan starts with Phase 1, the Attack phase, allowing you to can eat as much of the approved protein foods as you want, and vegetables can be added to the diet after just a few days.
After the Attack phase – usually between 2-5 days - the Cruise phase begins, which alternates protein with protein and veggie days, to help you lose weight and shape up.
The Cruise phase can be continued until you reach your true weight and then dieters follow phase 3, a consolidation phase lasting five days for every pound lost to prevent a rebound effect, then phase 4, a stabilisation phase to counteract any weight gain.
For more information about the different phases, visit
dukandiet.co.uk
One day Dukan Diet meal plan: Attack Phase
Breakfast: Dukan Oat Bran pancake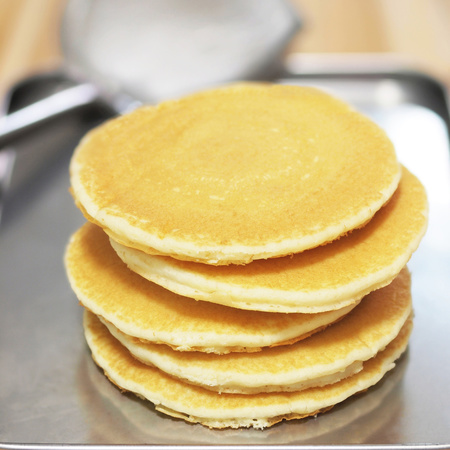 Serves 1
Prep 20mins / Cook 15mins
Ingredients:


1 and a half tbsps Dukan Oat Bran


1 egg white


1 tbsp quark


1 tbsp virtually fat-free fromage frais

Method:


Mix the Dukan Oat Bran, quark and fromage frais together until smooth. Stiffly beat the egg whites and work in.


Pour the mixture into a warm non-stick frying pan, greased with a few drops of oil. Cook on a medium heat for 2-3 mins on each side.


Delicious plain, or for a savoury taste add 175g of flaked tuna or smoked salmon, herbs and seasoning to the beaten egg whites, or for a sweet flavour add Dukan almond extract.


Lunch: Satay chicken recipe
Serves 2
Prep 10 min / Cook 1 hour (can be done the day before)
Ingredients:


6 skinless chicken drumsticks and 6 skinless chicken thighs


zest and juice 1 lemon


2 blades lemongrass, very roughly chopped


2 thumb-size chunks of ginger, very roughly chopped


3 garlic cloves


2 drops of Dukan peanut flavouring according to taste


½ tsp of turmeric and ground cumin


160ml low fat buttermilk


1 or two drops of Dukan coconut flavouring according to taste


20g pack coriander, plus extra to serve


Dukan red onion chutney to serve


Method


Slash several deep cuts into each drumstick and thigh and then put into a large, non-metallic container.


Add the lime zest and juice, lemongrass, ginger, garlic, Dukan peanut flavouring, spices, buttermilk, Dukan coconut flavouring and 1 tsp salt into a food processor, then whizz until smooth.


Roughly chop the coriander leaves and finely chop the stalks, then add to the mix. Pour the marinade over the chicken, massage it into the meat with your hands, then leave to chill for one hour.


Heat oven to 190C/170C fan/gas 5. Line 1-2 large baking trays and spread out the chicken skin-side up


Roast for 1 hr, or until the chicken is cooked through and the coating golden and slightly charred in places.


Remove skin before eating and scatter with a few more coriander leaves to serve


Serve with Dukan red onion chutney


Dinner: Beef with Thai red curry and Dukan Konjac Shirataki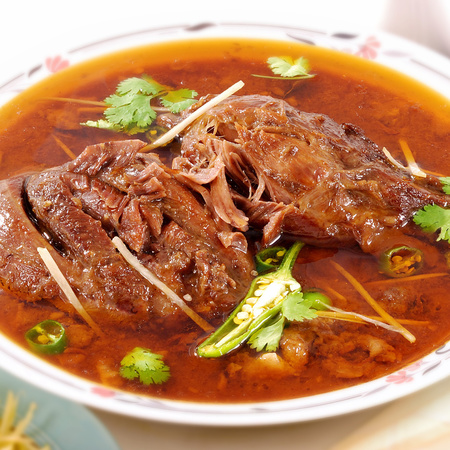 Serves 2Prep 15 minutes / Cook 25 minutes
Ingredients


150 ml of skimmed milk


a few drops of Dukan Coconut flavouring


1 Tbs of red curry paste


500g beef


1 Tbs powdered sweetener


2 Tbs salty soy sauce


2 Tbs coriander leaves


1 Tbs chopped lemongrass


2 Tbs chopped fresh basil


2 packs of Dukan Konjac Shirataki


Method


Heat the milk with the coconut essence in a wok and add the red curry paste.


Cut the meat into thin slices and put it in the wok. Mix well and cook gently for 10 minutes.


Add the powdered sweetener, soy sauce and a little water to cover the meat.


Cook gently for 10 minutes.


Sprinkle with chopped herbs and serve straight away. Serve with some Dukan Shirataki Noodles


Handbag.com readers can enjoy an exclusive 30% off online coaching at www.DukanDiet.co.uk and 15% off all products at www.mydukandietshop.co.ukJust use the code HANDBAG30 for the 30% discount on online coaching and HANDBAGSHOP15 for 15% discount on all products. Offer valid from March 1st 2014 until March 31st 2014.
THE BEST DUKAN DIET PLUM PUDDING RECIPE
HOW TO STOP COMFORT EATING
MORE DIET AND FITNESS ADVICE
LOTS MORE FROM HANDBAG.COM