What is pesto without pasta, a
Sunday lunch
without mashed potatoes? No wonder going carb free is so tricky.
But a new wave of creative cooks are replacing everyone's favourite
carb fuelled meals
with vegetable alternatives. Here's how to get crafty about replacing carbs...
Courgette Spaghetti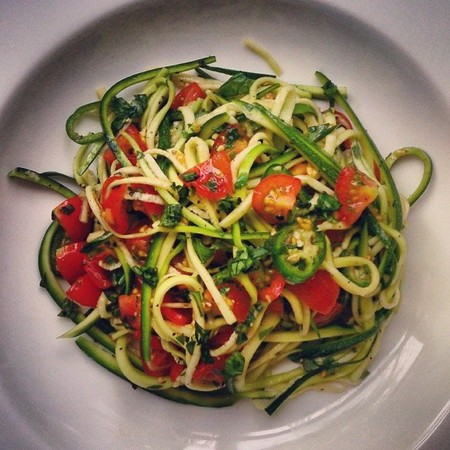 If
your Instagram feed
has been filled with people bragging about their courgette spaghetti creations, it is time to follow that old adage 'if you can't beat 'em...'
Making your own courgette 'spaghetti' really does fill that pasta hole in your life. It tastes amazing and is incredibly energising. All you need is a spiralizer machine and then soften your noodles in some boiling water for a couple of minutes.
Cauliflower mash
Sports Illustrated
model
Chrissy Teigen
brags that cauliflower mash with her Sunday lunch tastes just the same as the good old potato version.
She explains on Instagram, "Boil/strain or steam cauliflower. Add to food processor with a hunk of butter and salt and pepper (a bit of cream cheese or garlic if you're feeling dangerous) and whip to fluffiness."
Mushroom burger buns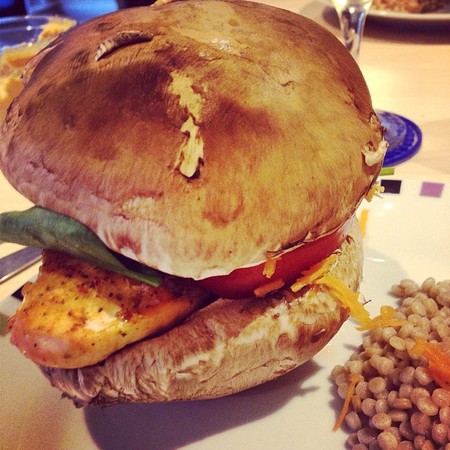 Don't miss out during
BBQ season
- just replace those burger buns with large, grilled Portobello mushrooms and sandwich some chicken and veggies.
Parsnip fries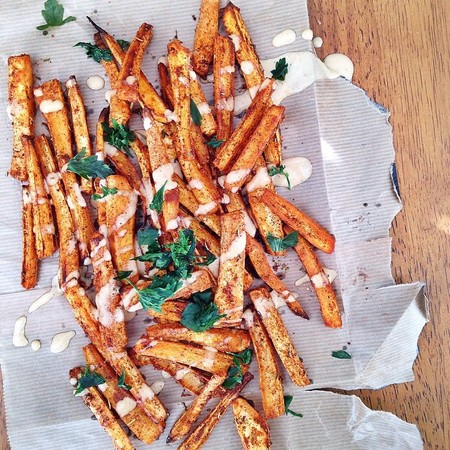 But what do you serve with your mushroom burger? Get that
takeaway vibe
by making this parsnip fries. Simply peel and chop some parsnips into chip shapes,
bake in coconut oil
and cover with paprika and some salt and pepper.
Aubergine lasagne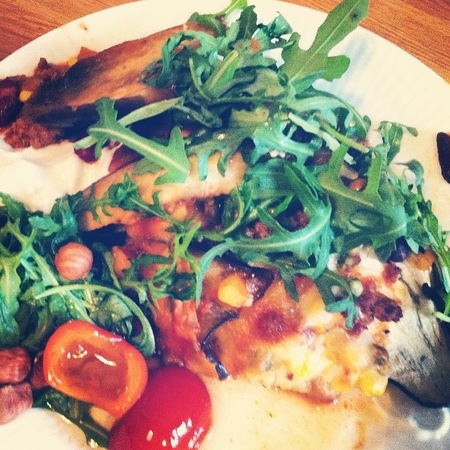 Take your
veggie lasagne
to new carb free heights by replacing the pasta sheets with grilled aubergine.
Got some ideas to share? Tweet us
@handbagcom
PRETTIEST BLUEBERRY & LAVENDER CAKE RECIPE
LOSE WEIGHT JUST BY SLEEPING IN A COLD ROOM
MORE HEALTHY RECIPE IDEAS