Spring has sprung so it is time to forget having
custard with every meal
and embrace some non-stodgy food.
Click on the recipes below for the step by step instructions...
Spring recipe ideas for healthier dinners
THAI BEEF SALAD RECIPE
(above)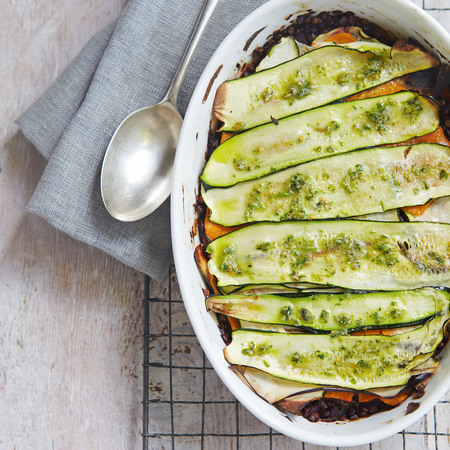 HONESTLY HEALTHY RECIPE: LAYERED VEGETABLE BAKE
`
A favourite with Victoria Beckham, this Honestly Healthy recipe is tasty.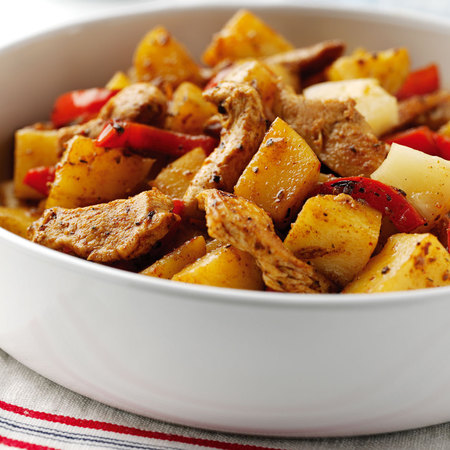 THE HEALTHIEST JAMAICAN JERK CHICKEN RECIPE
Low calorie, takes only 20 minutes and uses only six ingredients. Score.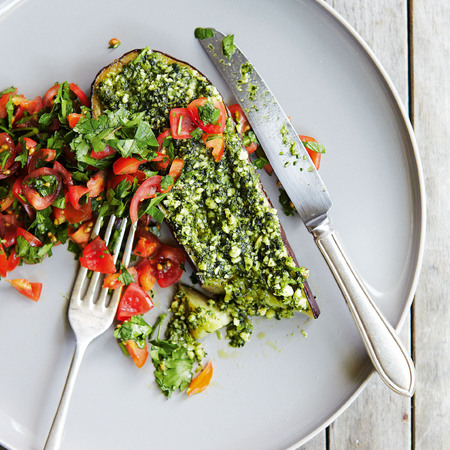 AUBERGINE WITH CASHEW PESTO RECIPE
Homemade cashew pesto with aubergine. You can't go wrong.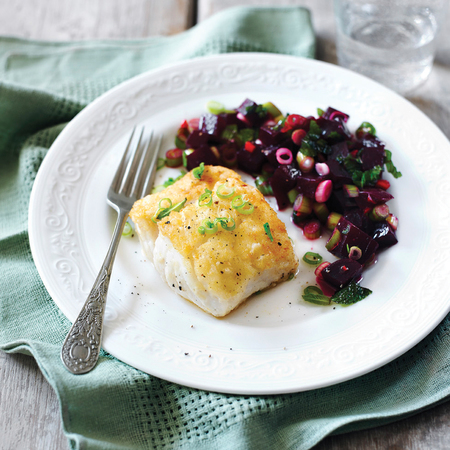 PAN-FRIED FISH WITH BEETROOT SALSA RECIPE
Enjoy some fresh fish with a beetroot salsa. Crisp white wine optional.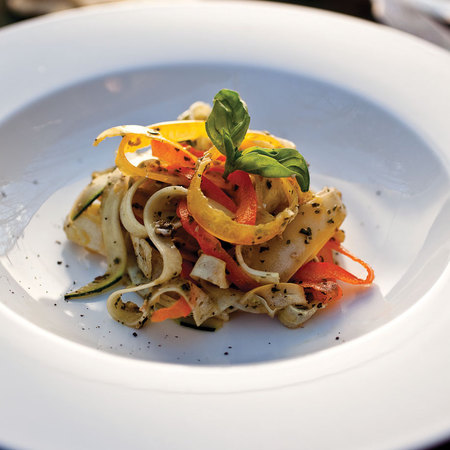 HEARTY ITALIAN SQUASH PASTA WITH SAGE PESTO RECIPE
Replace carbs with this vegetable pasta.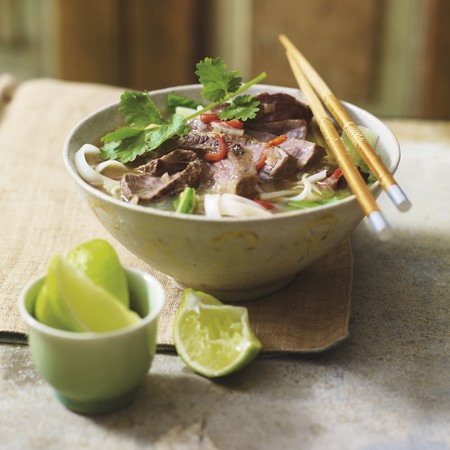 BRILLIANTLY EASY BEEF NOODLE SOUP RECIPE
Quick, simple and super healthy. This Asian soup is perfect for Spring.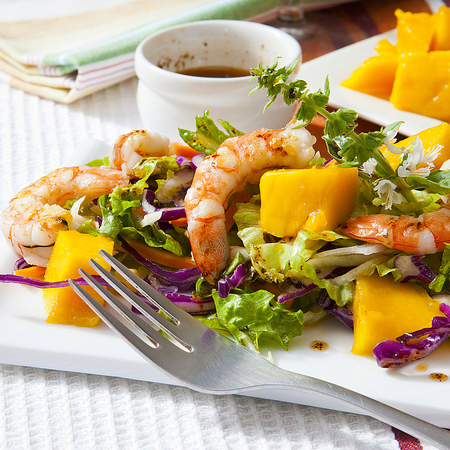 POMELO SALAD WITH CHILLI, PRAWNS AND PEANUTS
The only prawn salad recipe you need for the warmer weather.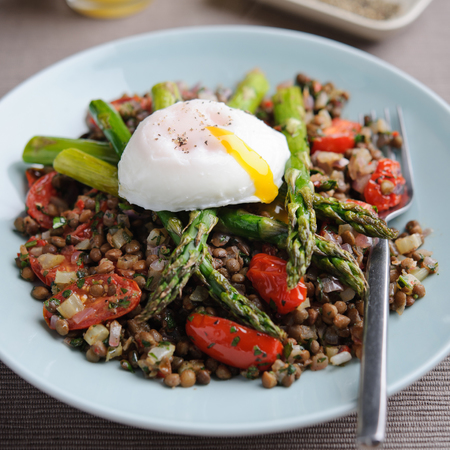 WARM BRITISH ASPARAGUS & LENTIL SALAD WITH POACHED EGGS
Embrace seasonal eating with some British asparagus and
poached eggs.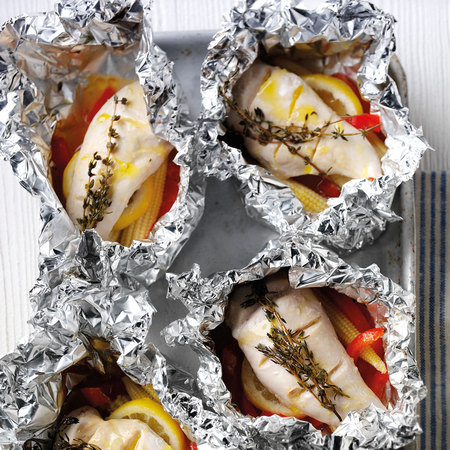 TANGY LEMON CHICKEN PARCELS RECIPE
A summery take on roast chicken,
serve with mountains of salad
and steamed veggies.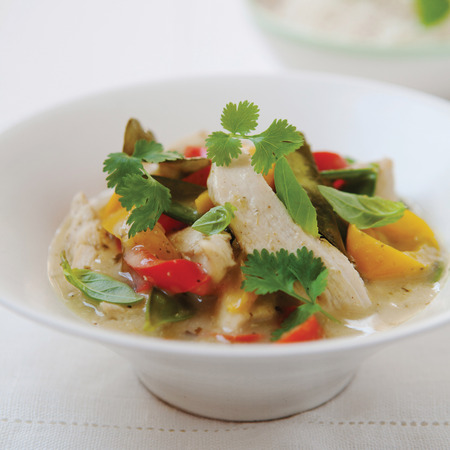 HAIRY DIETERS RECIPE: THAI COCONUT CURRY RECIPE
Those loveable Hairy Dieters whip up a healthy Thai curry.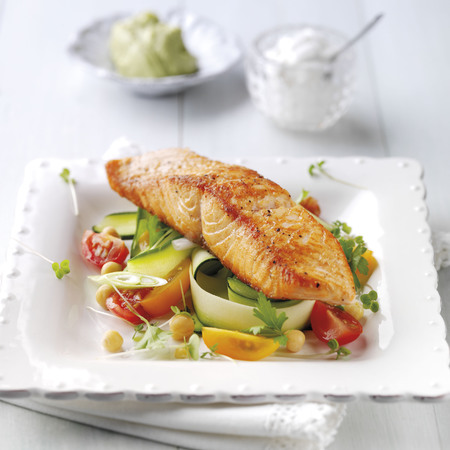 SIMPLE & HEALTHY MEXICAN SALMON & GUACAMOLE RECIPE
Quick recipe for Mexican salmon and guacamole.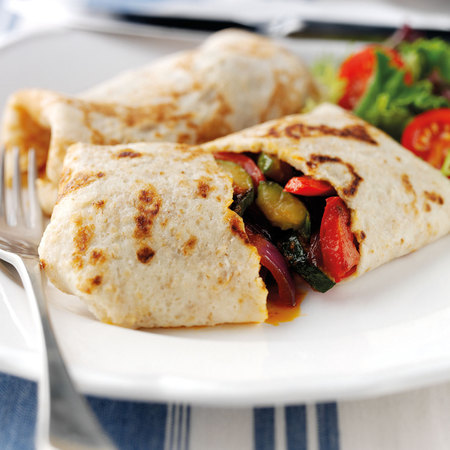 OAT PANCAKES WITH MEDITERRANEAN VEGETABLES
Thought pancakes were just for
Shrove Tuesday?
Well think again lady, enjoy this twist for dinner time.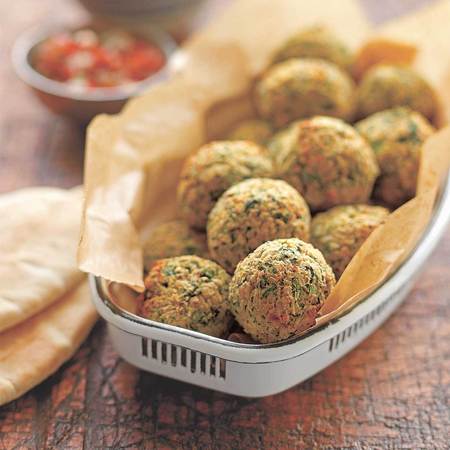 VEGETARIAN BALAFEL FALAFEL BALLS RECIPE
Vegetarian falafel recipe that
even meat lovers will enjoy.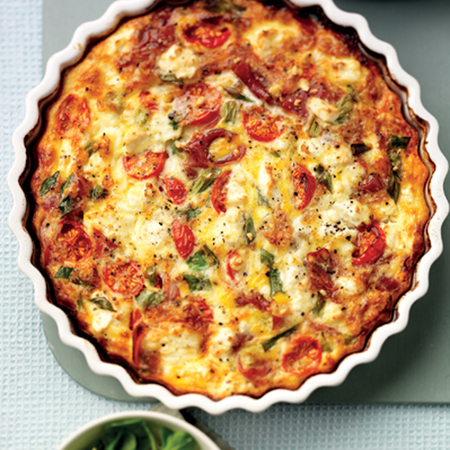 LIZ MCCLARNON'S NO PASTRY HEALTHY QUICHE RECIPE
Lovely quiche without that
naughty pastry.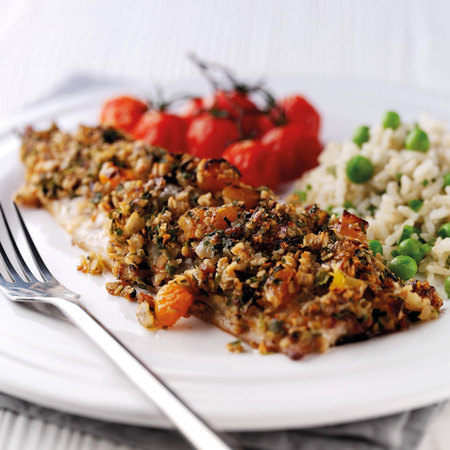 OAT TOPPED MACKEREL WITH ROAST TOMATOES RECIPE
Mackerel is packed with lots of lovely fish oils, and topped with
heart healthy oats.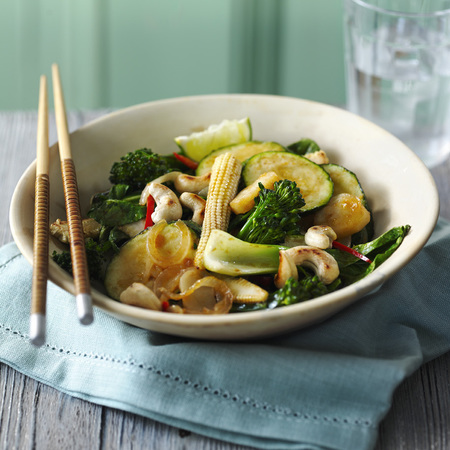 MARK SARGEANT'S HEALTHY VEGETABLE STIR-FRY RECIPE
Celebrity chef Mark Sargeant has perfected the healthiest stir fry for you.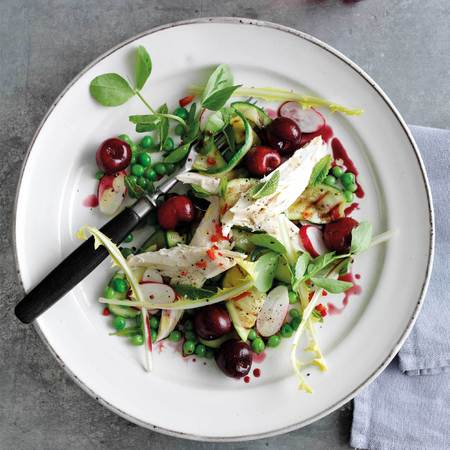 THE ONLY CHICKEN SALAD RECIPE YOU NEED
Seriously. Summer poached chicken with cherries is amazing.
Why not also try...
10 CAKE RECIPES THAT MEAN SPRING IS COMING
10 DELICIOUS CHEESE RECIPES FOR DINNER
MORE GYM FRIENDLY RECIPES
THE LATEST FROM HANDBAG.COM