We're always looking for a little extra
boost to our fitness regime
, and espresso
coconut water
is a great addition.
If you're getting a bit tired of
drinking exclusively green things
, this may be the beverage for you.
The benefits of espresso coconut water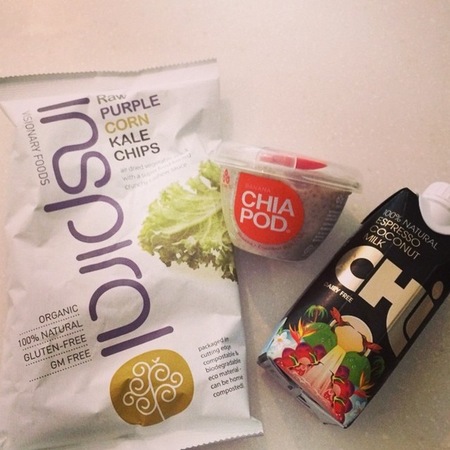 Millie Mackintosh, the reality star queen of clean living, has been flying the flag for the Chi bottled drinks.
We've tried them, they are delicious.
However, they're
quite high in sugar
(14.8g per bottle) so, even though it is unrefined natural coconut sugar, we advise you make it yourself if you can.
How to make your own


Brew your coffee at home, avoiding using boiling hot water, which zaps the flavour


Leave to cool and combine with natural - sugar free - coconut water


Going entirely sweetener free may be too much for you, so if you need to add something try manuka honey. Your body processes manuka honey the same way as sugar, but it has some extra healing properties to make the naughtiness more worth it.


Alternatively you can add almond milk to add to the flavour. Again try and aim for sugar free.


ten foods that speed up your metabolism
HOW TO MAKE MILLIE'S MASTERCHEF PUDDING
#HANDBAGHERO ALEXA CHUNG'S COCONUT WATER
MORE HEALTH AND FITNESS TIPS