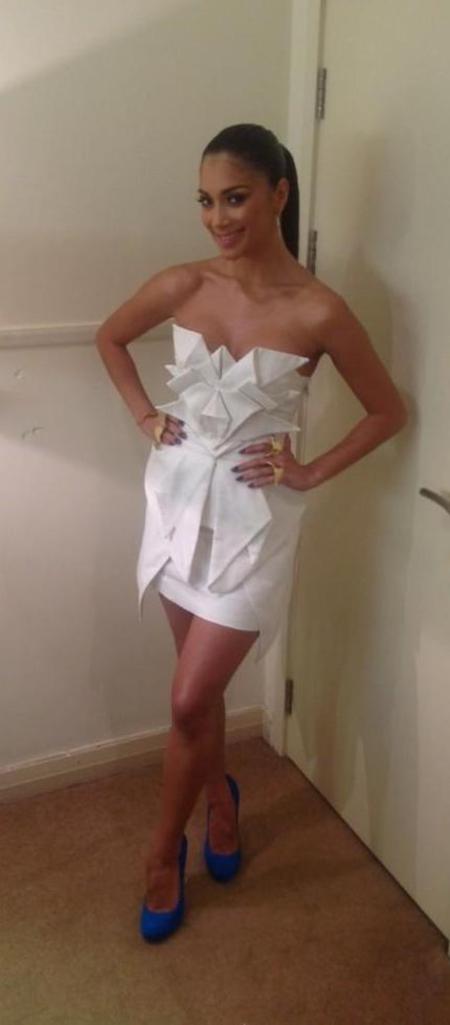 X Factor judge
Nicole Scherzinger
showed off her incredible toned legs this weekend in a double dress combo.
On Saturday, the singer opted for a Sass & Bide sculptural mini dress, then she wowed on Sunday in a long black thigh-split number.
Cor blimey Nicole. We do wish we had legs like yours.
Try having a go at these three simple at-home moves to tone your legs up like Scherzy's…
1. The Squat
Everyone hates the squat – but it remains one of the most effective moves for toning those legs.
Start by standing straight up with your legs hip width apart and your hands on your hips.
Lower slowly down into a squat position. Make sure your heels stay flat and the angle between your calf and thigh should be no more than 90 degrees.
Breathe out as you return to the start position.
Do three sets of ten reps with a one minute gap in between each set.
2. The invisible chair
Stand up straight with your back against a wall – feet firmly planted on the floor.
Lower yourself slowly until your thighs are horizontal and you are in a sitting position. Hold for 1 minute and return to standing position.
Rest for one minute and repeat three times.
3. Heel raises
Tone your calf muscles with these simple heel raises.
Hold a small weight in each hand. Stand with your feet hip width apart and the slowly raise up on to your tip toes – hold for a count of two and then slowly lower back down.
The key is to keep the movement controlled. Do three sets of ten reps.
Feel the burn.
ELLA HENDERSON BOOTED OFF THE X FACTOR
KIM KARDASHIAN'S DIET SMOOTHIE
TOP NUTRITION MYTHS BUSTED: PART ONE